Now... What About Us?
Sometime in 2002 I had a "brainwave" and checked into the rights for using the name.
As far as I could determine, only the chorus itself was copyrighted and there were no trademarks to infringe. Hence this business was born...
"Officially" Come On Aussie Internet Services has been operating under that name since late 2002.
And we continued doing what we started in 1995...
To provide promotional opportunities for Australian business through the various websites in our network.
We've also done just a "bit" of web-design work over the years for various clients, from small businesses to much bigger companies :)
And... we've "played" with all sorts of great ideas (and some not-so-great) to work out what actually does work online LOL
A "Level Playing Field"?
We first began online, back in 1995, at the start of the "commercial" Internet. Then, it was seen as a "shot in the arm" for small businesses around the world.
The Internet was regarded as a huge "level playing field"!
It gave all small businesses a chance to compete with the bigger boys in town. Not just locally, but nationally, and possibly even internationally as well!
Twenty years later in 2017, I've come to the conclusion...
The Internet is no longer the "level playing field" it used to be!
Despite the record numbers of people using it... Despite the huge amounts of money being spent online by consumers... The "average" small business is still missing out on most of the action!
Once again, small businesses can't compete with the "big" end of town. They just don't have the vast amounts of money needed to spend on their online presence.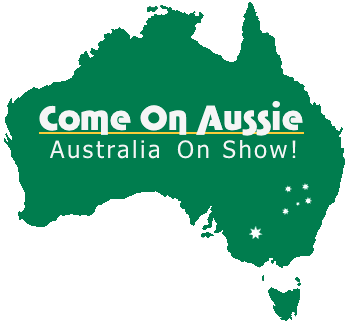 And again... THAT is where we (Come On Aussie) come into play.
We continue to provide cost effective promotional opportunities for small Aussie businesses!
For one reason only...
So THEY can get noticed on the Internet, just that little bit more!
Sure, we aren't "big" on the world stage. But we continue to do things to such a standard that the major search engines DO take notice of us! In a good way that is... and not in a black-hat, spammy way LOL.
And for you, that means THEY see any of YOUR content that is on our site/s as well... including the legitimate links to your website .
What the Internet Is REALLY All About
You see, the Internet has ALWAYS been about linking and relevancy. The links we establish are just that! And they are also USEFUL to the person at the other end of the screen.
The result? More people should end up finding out about the products and services you have to offer (but unlike a lot of other people in the industry, we can't guarantee that will actually happen).
And on that note, a word of warning...
There are still plenty of "snake oil" salespeople who will happily take your money as they make all sorts of promises about you being #1 on you know where!
There's just two problems with that...
1. You can't be "numero uno" for every word you want! It's a physical (and fiscal) impossibility!
2. Besides, the search engines moved away from "key" words a long time ago! They have been into "semantics" for quite a while. So the whole "keyword" sales pitch is totally out of date :)
3. And thirdly - sorry, there is a third one after all - when you stop paying, they "pull the plug" on most of their "wizardry", and you're most likely back where you started.
The reality is there's a 98.9% possibility the promise and tactics being "sold" to you will not achieve a thing!
Don't let your website become a black hole which sucks your finances dry.
Please, check how Come On Aussie can help your small business. We don't have to do that much... but we do it well :)
It's NOT going to cost an arm and a leg... and neither should it have to!
And then there's our "Lifetime" guarantee*
What you get done with us, CAN last forever. Seriously. We've been here for 20+ years, and intend on being here for quite a bit longer :)
Everything we publish for you here, can stay online for a lifetime!
*Yours ... or mine... whichever ends first. Ouch!!!
Well, it will probably be whenever you make the decision to shut your business down. I have no intention of going anywhere soon :) And I've set Come On Aussie up so it can keep going when I'm no longer around.
Sheesh! How DID we get onto exit planning??? LOL
I look forward to helping you out.
Stephen
P.S. If you'd like to get in touch with me, feel free to do so whenever it is convenient :) I'm always happy to have a chat!