You are here » Home » Travel » Australian Travel


People certainly get around a lot more these days! And with the amount of tourist and travel info on the Internet… well, you almost don't have to even leave home to experience something totally different LOL
Our travel section @ Come On Aussie contains quite a few useful Australian resources to help you plan your next trip, or lap, or holiday, somewhere across this great country we call home!
Get some help to put a holiday package together!
Trips, Airfares, Tours, Guides… the whole shebang!
These are the people who can do just that!


A Wild Ride Harley Tour Sydney
| Sydney 2745 NSW |
Call Now
|
Visit Site
Friend of COA!
- Wild Ride Australia is one of the most popular Harley and Motorcycle Tour and Escort companies in Sydney. Our chauffeured tours and escorts are all...
Tasmanian Airport Group Transfers
| Glenorchy 7010 TAS |
Call Now
|
Visit Site
Tasmanian Airport Group Transfers. Not super complicated, but needing precision, professionalism and experience to deliver the very highest levels and... d'Vine Wine Tours
| Perth 6000 WA |
Call Now
|
Visit Site
d'Vine Wine Tours offers professional and quality pay-by-seat tours of the beautiful wineries in Swan Valley, Western Australia. Enjoy a tour of ...
What About Me?
Content suggestions
for "Travel"...

"Amazing" New Series - Come Along For A Ride
A new YouTube Travel Series helps you uncover some hidden gems at your back door, including the lar...



5 National Parks You Should Visit in Australia
Australia is filled with some of the most beautiful parks in the world. We will talk about the top ...



Margaret River for Singaporean Expats
The definitive Margaret River Guide for the Singaporean Ex-Pat on holiday! You see Singaporeans and...



Where's the Aussie Spirit Gone?
Are you one of the many Aussies wondering what the *beeps* going on in our country these days? My r...



It's Whale Watching Time
May/June to November is the best time to see the Humpback Whales in their annual 10,000km migration...



Whale Watching @ Hervey Bay
Hervey Bay in Queensland is the Whale Watching Capital of the World! Watch Australia's Humpbacks do...


Got anything YOU want to add here?

A Petite Tour
| West Melbourne 3003 VIC |
Call Now
|
Visit Site
A Petite Tour is a 5-star rated travel operator runs daily private tours and transfers in Melbourne, Sydney, Tasmania and Gold Coast. We provide priv...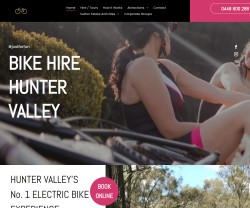 Hunter Valley Bike Hire
| Pokolbin 2320 NSW |
Call Now
|
Visit Site
Come and enjoy the Hunter Valley Wineries bike tours by electric motor assisted bike. You will be amazed how easy they are to ride and it will make yo...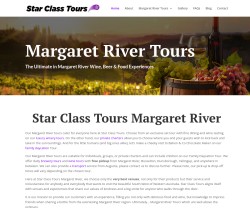 Star Class Tours
| Cowaramup 6284 WA |
Call Now
|
Visit Site
Star Class Tours Margaret River are the region's newest and most exciting private tour operator. The Margaret River region is world renowned for...
Earth Riders
| Attadale 6156 WA |
Call Now
|
Visit Site
Earth Riders provides options for every surfer. Perfect for beginners, long-time enthusiasts and everyone in between. We make booking a trip to the dr...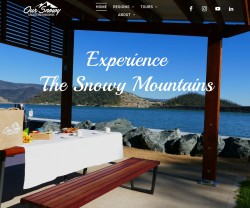 Our Snowy
| Talbingo 2720 NSW |
Call Now
|
Visit Site
Our Snowy provides unique day tours and charters for small groups to the Snowy Valley and Snowy Monaro region. Your unique experience will allow you t...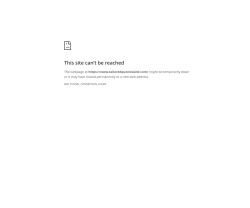 Tailored Queensland
| Coolangatta 4225 QLD |
Call Now
|
Visit Site
Tailored Queensland is a locally owned business providing luxury & private day and multiple day tours in South East Queensland. Providing unique d...
Noosa Brewery Tours
| Noosavile 4566 QLD |
Call Now
|
Visit Site
Noosa Brewery Tours specialise in giving you an amazing day out touring through the best breweries and distilleries in Noosa, and it's picturesqu...
The Margaret River Experience WA
| Margaret River 6285 WA |
Call Now
|
Visit Site
Looking for unique private tours of Margaret River? Look no further than The Margaret River Experience. As locals of Margaret River, we know the regi...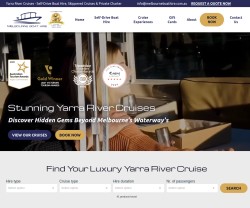 Melbourne Boat Hire
| Docklands 3008 VIC |
Call Now
|
Visit Site
Melbourne Boat Hire is Melbourne's premium, eco-friendly electric self-drive boat hire and tour operator on the iconic Yarra River in Melbourne. ...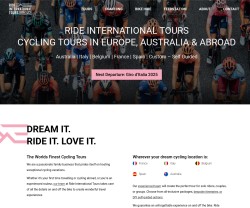 Ride International Tours
| Brunswick 3056 VIC |
Call Now
|
Visit Site
Ride International Tours can provide the very best specialists you need when looking for cycling tours in Australia and around the World. We have cycl...
Up Close and Local Tours
| Victoria Park 6100 WA |
Call Now
|
Visit Site
Up Close and Local Tours offer daily small group and private tours around Perth, the Swan Valley, Bickley Valley and Margaret River region, with a foc...
Blue Mountains Bike Hire
| Katoomba 2780 NSW |
Call Now
|
Visit Site
See the Blue Mountains on a bike or electric e-Bike. FUN and FREEDOM! We are Katoomba's ONLY professional bike hire shop. Book online or walk in,...