Camp Belgrave
| Belgrave Heights 3160 VIC |
Call Now
|
Visit Site
Looking for large group accommodation in Victoria for your upcoming workshop, camp, or family reunion? Nestled in the foothills of the Dandenongs Ran...
Nature Paradise
| Mundaring 6073 WA |
Call Now
|
Visit Site
Ultimate adults only health retreat, offering customer focused retreats for either a healthy relaxation or specific wellness retreat. Idyllically loca...
Arcadia in Rye
| Rye 3941 VIC |
Call Now
|
Visit Site
Quality Bed and Breakfast accommodation in the heart of the Mornington Peninsula. Centrally located in Rye, only 7-minute drive away from the famous P...
What About Me?
Content suggestions
for "accommodation-other"...

Australian Accommodation - Small Venues
Do you like staying in smaller venues like Cabins / Houses / B&B's / Pubs - that sort of Accommodat...


Oops! That didn't work out did it?
Oh well... early days :)
Have YOU got something you'd like to add here?
Or maybe you can search for me:)
Search Again...
The Kimberley Grande
| Kununurra 6743 WA |
Call Now
|
Visit Site
The Kimberley Grande is the premier resort destination in Kununurra, the perfect place to use as a base whilst exploring the Kimberley's ancient ...
Byron Beach Resort
| Byron Bay 2481 NSW |
Call Now
|
Visit Site
Offering a range of quality but affordable holiday accommodation right on the beach in Byron. From backpackers to families, grey nomads to couples, yo...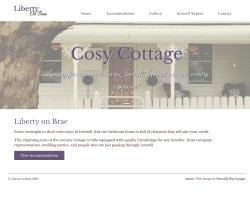 Liberty on Brae
| Inverell 2360 NSW |
Call Now
|
Visit Site
Country Cottage located in a quiet street walking distance to Inverell's main Shopping Centre. Great Coffee Shops /Pubs /Clubs/Restaurants. 2 Bedroo...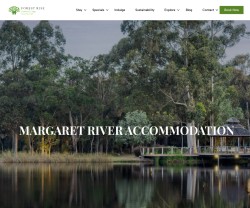 Forest Rise
| Yelverton 6280 WA |
Call Now
|
Visit Site
Forest Rise Luxury Accommodation Margaret River (Yelverton) offers a number of chalets and a lodge for larger groups. Our Margaret River accommodation...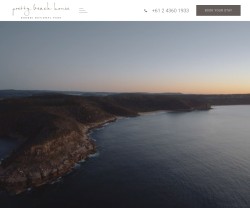 Pretty beach house
| Pretty Beach 2257 NSW |
Call Now
|
Visit Site
Pretty Beach Housestay exclusiveAustralia's most intimate and luxurious guesthouse...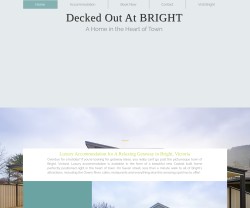 Decked Out At Bright
| Bright 3741 VIC |
Call Now
|
Visit Site
A luxury 3 bedroom, 2 bathroom holiday home right in town in Bright, Victoria. Situated in the heart of the Bright township, the property is pet frien...
Ruwenzori Retreat
| Cooks Gap 2850 NSW |
Call Now
|
Visit Site
One of Australia's most amazing retreats. Built from beautifully restored vintage railway carriages perched high on the Great Dividing Range near th...