Jobstar Australia is on online job board for employers to post job advertisements & job seekers to search for and apply for vacant positions all a...
Your resume is one of the most important career tools. But many job seekers have no idea where to start, as well as what to include or exclude on thei...
What About Me?
Content suggestions
for "Employment"...

What's Next for School Leavers?
Right now, tens of thousands of school leavers are looking to their crystal balls to decide what th...



Help yourtown to Help Young Aussies
Australian millennials get a bad rap. What most Australians don't know is that even under the best ...



What Happens When You Get Injured at Work? Know Your Rights
If you've become injured at work in any way, it's important that you understand what your rights ar...



Can Team Building Activities Enhance Productivity?
You spend a significant portion of your life at work. And if you don't enjoy it, "life" isn't going...



Case Study - The Why and How of a Major Site Update
The website here @ Come On Aussie has just had major surgery! And more than just a facelift. It's h...



Author Submission Guidelines
Australian based businesses and writers are welcome to post professionally written articles for pub...


Got anything YOU want to add here?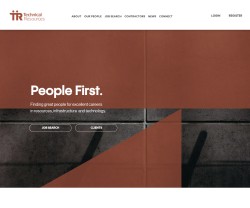 Technical Resources
| Northbridge 6003 WA |
Call Now
|
Visit Site
Technical Resources is a 'people first' resources recruitment company, built on people, trust and strong family values. If you are looking for ...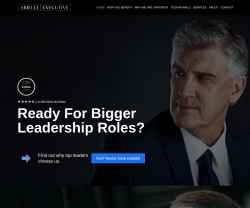 Exceptional Resume Writers
| Sydney 2000 NSW |
Call Now
|
Visit Site
Companies get hundreds of resumes. Yours needs to stand out and match all the keywords. Hire us to fix your resume, and we'll whip it into shape....
Rev-Up Your Resume
| Melbourne 3000 VIC |
Call Now
|
Visit Site
Professional Resume Writing Service Australia-Wide | Melbourne | Canberra | Gold Coast Want to triple your job interview i...
National Vetting Services
| Canberra 2601 ACT |
Call Now
|
Visit Site
We are a national vetting company based in Canberra Australia, specialising in pre-employment screening, background checks and personnel security vett...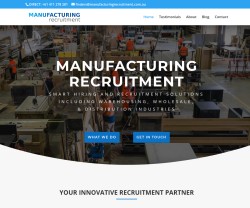 Manufacturing Recruitment
| Enoggera 4051 QLD |
Call Now
|
Visit Site
Manufacturing Recruitment are the experts for manufacturers wanting to save time, money and hassles hiring new staff! Manufacturing Recruitment partne...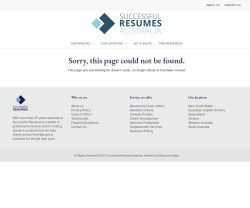 Successful Resumes Newcastle and Hunter Region
| Newcastle 2300 NSW |
Call Now
|
Visit Site
Your resume is one of the most important documents you own. Successful Resumes is the leading resume writing service in Newcastle and the Hunter Regio...
JPS Medical Recruitment is a privately owned Australian Medical Recruitment company specialising in the placement of medical professionals into both l...