Paint + Pop: Face Painting + Pop Up Photobooth
| Moonee Ponds 3039 VIC |
Call Now
|
Visit Site
Retro Vibes but Modern Technology Paint + Pop's adorable vintage photobooth is trending on the Melbourne party scene. The pop up photo booth has ...
Host Events
| Kearns 2558 NSW |
Call Now
|
Visit Site
At Host Events, we're your go-to event planning experts, dedicated to turning your visions into extraordinary experiences. From corporate gatheri...
WikiDo Australia
| Melbourne 3006 VIC |
Call Now
|
Visit Site
You can finally get out and may wonder how to keep up with everything going on in your Australian city. Look no more! WikiDo.com.au is a reliable sear...
What About Me?
Content suggestions
for "Events"...

What's the Difference between Trade Marks and Patents?
Trade marks and patents are two forms of intellectual property (IP) that individuals and businesses...



Margaret River for Singaporean Expats
The definitive Margaret River Guide for the Singaporean Ex-Pat on holiday! You see Singaporeans and...



Whale Watching @ Hervey Bay
Hervey Bay in Queensland is the Whale Watching Capital of the World! Watch Australia's Humpbacks do...



Australian Events
Are you looking for some help with an event you want to host?...



Welcome to the "GC" - Queensland's Glorious Gold Coast!
Queensland's Gold Coast is the home city for the Commonwealth Games in 2018! Check out what's going...


Got anything YOU want to add here?

Melbourne Meetup
| Melbourne 3000 VIC |
Call Now
|
Visit Site
Melbourne meetups and social events. Meet friends and find that special someone at speed dating and social events in Melbourne CBD...
The Mediterranean Sydney
| Surry Hills 2010 NSW |
Call Now
|
Visit Site
Planning an upcoming event in Sydney? Need a fully functional licensed bar, restaurant and entertainment venue with seating for up to 300 guests? The ...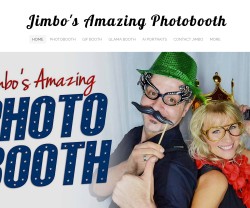 Jimbo's Amazing Photobooth
| Alphington 3078 VIC |
Call Now
|
Visit Site
PHOTO BOOTH What are you waiting for Melbourne? Let's Go Crazy with Jimbo's Amazing Photobooth. Grab a prop, Strike a pose. BOOM! Photos pri... The Bucks Co
| Fitzroy 3065 VIC |
Call Now
|
Visit Site
The Bucks Co. Your one-stop shop for Bucks party ideas! With a huge list of awesome activities that is forever expanding, take it to the bank that th...
Blue Shadow Group
| Biggera Waters 4216 QLD |
Call Now
|
Visit Site
Blue Shadow Group based on the Gold Coast provides Audio Visual equipment to many customers and venues on the Gold Coast and in Brisbane.<br /> ...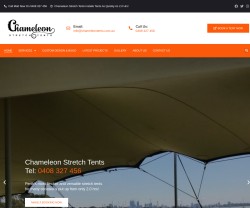 Chameleon Tents
| Hamilton Hill 6163 WA |
Call Now
|
Visit Site
Chameleon Stretch Tents is provide the most versatile, flexible and biggest Tents in Perth. Because of the flexible design of our Stretch Tents they a... Petit Powder Room
| Kangaroo Ground 3097 VIC |
Call Now
|
Visit Site
Offering boutique eco-beauty mobile events. Professionally trained hosts and entertainers will come to you and provide the highest quality party enter...