What About Me?
Content suggestions
for "agriculture"...

Solving Our Drought Issue?
Find out how Natural Sequence Farming can transform drought affected Aussie farms! It's proven that...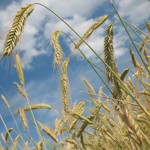 Australian Agriculture
Australia… built on the back of Agriculture! Check out these fine Aussie Agricultural websites!...



Our Feeds
Grab our feeds of all the latest stuff added to Come On Aussie....


Oops! That didn't work out did it?
Oh well... early days :)
Have YOU got something you'd like to add here?
Or maybe you can search for me:)
Search Again... City Forest Greenwalls
| Bondi Junction 2022 NSW |
Call Now
|
Visit Site
We are amongst the oldest and most experienced Greenwall Australian companies in the southern hemisphere and have been involved in both the hardware d...
Agtech Natural Resources
| Mittagong 2575 NSW |
Call Now
|
Visit Site
We offer sustainable organic solutions thatremovesor minimises the need forold world fertilisers and chemicals...
paul clarke & associates pty ltd
| East Seaham 2324 NSW |
Call Now
|
Visit Site
Spraygrass Solutions is an operating Division of paul clarke and associates pty ltd and has been carrying out Revegetation Works in New South Wales an...
Ruth Consolidated Industries Pty Ltd
| Alexandria 2015 NSW |
Call Now
|
Visit Site
Manufacturers of veterinary products, algaecides and rodenticides...
Worm Tech
| Yenda 2681 NSW |
Call Now
|
Visit Site
Worm Tech produces and supplies Australian compost worm products. We have over 20 years of experience in farming, in the Riverina, NSW. After years of...
El-Gra Engineering Pty Ltd
| South Nowra 2541 NSW |
Call Now
|
Visit Site
El-Gra have been manufacturing agricultural machinery in Australia for more than 25 years, and have the enviable reputation for being one of the leade...
Designascape Landscape Design Sydney
| Pennant Hills 2715 NSW |
Call Now
|
Visit Site
Landscape Design is a mixture of Art and Science. One does not exist without the other.Without extensive knowledge of soils, plants and environmental ...