Tusken Engineering
| South Windsor 2756 NSW |
Call Now
|
Visit Site
We are providers of welded products, fabricated tools and general engineering to NSW Industry. We pride ourselves on problem-solving and providing the...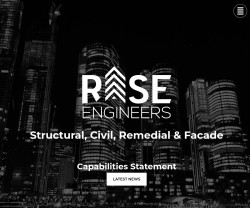 Structural Design Services Sydney
| Pymble 2073 NSW |
Call Now
|
Visit Site
Rise Consulting Engineers are experienced and knowledgeable to deliver best and most cost effective civil design and structural design services.Rise C...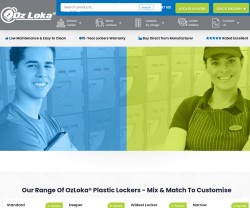 Oz Loka
| Yatala 4207 NSW |
Call Now
|
Visit Site
Leading manufacturer and supplier of lockers to schools, mining and industry. Products are UV stabilized, Weather resistant and Food Grade....
What About Me?
Content suggestions
for "engineering"...

Australian Engineering
Engineering has existed for thousands of years... Way back in ancient times as humans created such ...


Oops! That didn't work out did it?
Oh well... early days :)
Have YOU got something you'd like to add here?
Or maybe you can search for me:)
Search Again...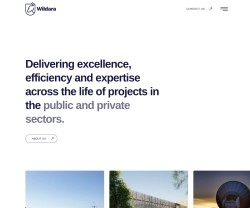 Wildara
| Newcastle West 2302 NSW |
Call Now
|
Visit Site
Wildara is a professional project management consultancy which services the public and private sector. We specialise in managing engineering, procurem...
Conwire Pty Ltd
| Milperra 2214 NSW |
Call Now
|
Visit Site
Manufacturer and repairer of all types of mechanical control cables.<br />Australian made cables for all applications that require manual contro...
Cleanrooms Australia
| Brookvale 2100 NSW |
Call Now
|
Visit Site
We are experts in cleanroom design, manufacturing, and installation since 1990, working alongside companies across all industries. We have set the sta...
Renew Solutions
| Tweed Heads 2485 NSW |
Call Now
|
Visit Site
Renew Solutions provides independent comprehensive, high quality and value for money services with a focus on designing, fabricating, installing and m...
Windmill Engineering Co.
| Bathurst 2795 NSW |
Call Now
|
Visit Site
Windmill Engineering Co. provides you with the best service to install repair and retain your Windmill. We have a number of different products and ser...
MLR Engineering
| Dapto 2530 NSW |
Call Now
|
Visit Site
Aluminium & Fabrications of all aluminium and stainless steel balustrades, hand rails, gates, privacy screens, louvres and pool fencing...
I M RAIL PTY LTD
| Somersby 2250 NSW |
Call Now
|
Visit Site
I M RAIL offer a comprehensive suite of track repair, maintenance, relocation and replacement services, carried out by expert staff with years of expe...