What About Me?
Content suggestions
for "freight"...

Margaret River for Singaporean Expats
The definitive Margaret River Guide for the Singaporean Ex-Pat on holiday! You see Singaporeans and...



Australian Freight, Cargo & Courier Services
Freight services… it's how you city people get your stuff delivered… and how you country folk g...


Oops! That didn't work out did it?
Oh well... early days :)
Have YOU got something you'd like to add here?
Or maybe you can search for me:)
Search Again...
Camdec Logistics
| Wagga Wagga 2650 NSW |
Call Now
|
Visit Site
Efficient and reliable transport service with an extensive network throughout QLD, NSW, SA and VIC. We offer interstate pickup and deliveries and tran...
Container Traders
| The Junction 2291 NSW |
Call Now
|
Visit Site
Shipping Containers for sale and hire, new and used, from General Purpose, High Cubes to Refrigerated. 10ft, 20ft to 40ft and more. We offer the best ...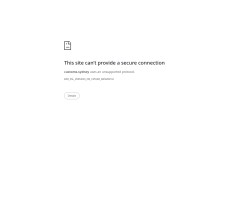 Sydney Customs
| Sydney 2000 NSW |
Call Now
|
Visit Site
Our friendly staff have years of experience and can often save you money by taking advantage of the available Free Trade Agreements [FTA's]. Our exp...
Regency Media Distribution
| Kings Park 2148 NSW |
Call Now
|
Visit Site
Regency Media Distribution Services Pty Ltd is a privately-owned Australian 4PL and retail distribution business with over 30 years' industry exp...
Joy Company Pty Ltd
| Sydney 2000 NSW |
Call Now
|
Visit Site
New and used cheap shipping containers for sale in Australia at most competitive prices. Available in major cities including Sydney, Melbourne, Brisba...
Konecranes
| Ingleburn 2565 NSW |
Call Now
|
Visit Site
World leader of providing lifting equipment and services to a broad range of customers which include but is not limited to manufacturing and process i...