What About Me?
Content suggestions
for "accountant"...

Australian Accounting
Accountants! The practitioner of accounting or accountancy! Know how to measure, disclose or provid...


Oops! That didn't work out did it?
Oh well... early days :)
Have YOU got something you'd like to add here?
Or maybe you can search for me:)
Search Again... 2&2 4U Business and accounting solutions
| Morayfield 5406 QLD |
Call Now
|
Visit Site
2&2 4U Accounting and business solutions, specialises in business structuring, targeted at the protection of your assets, minimising tax and allev...
Amour Accountants
| Aspley 4034 QLD |
Call Now
|
Visit Site
Member of Institute Public Accountants, Tax Agents, Finance advisory and Bookkeepers dedicated to serving this area for 15 years and going. Please con...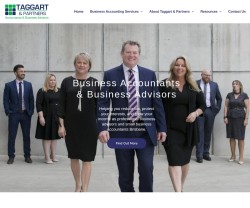 Taggart & Partners
| East Brisbane 4169 QLD |
Call Now
|
Visit Site
Taggart & Partners is a multi-award winning full service boutique accountants and business advisory firm based in Brisbane. Winners of the 'B...
Budget Tax Depreciation
| Wavell Heights 4012 QLD |
Call Now
|
Visit Site
If you want to maximise the amount of Property Tax Deductions allowable in your investment property then we are the experts....
Trilogy Tax
| Maleny 4552 QLD |
Call Now
|
Visit Site
Accountants with over 25 years experience, in Corporate Accountanting, financial advice and reporting issues, investments, taxes, AP, audits, GST / VA...