What About Me?
Content suggestions
for "agriculture"...

Solving Our Drought Issue?
Find out how Natural Sequence Farming can transform drought affected Aussie farms! It's proven that...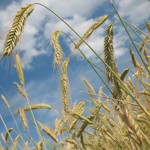 Australian Agriculture
Australia… built on the back of Agriculture! Check out these fine Aussie Agricultural websites!...



Our Feeds
Grab our feeds of all the latest stuff added to Come On Aussie....


Oops! That didn't work out did it?
Oh well... early days :)
Have YOU got something you'd like to add here?
Or maybe you can search for me:)
Search Again...
Fair Dainkum Seeds
| Gin Gin 4671 QLD |
Call Now
|
Visit Site
Me and the Mrs grow an amazing range of rare heirloom herbs, exotic fruits trees, Non-hybrid vegetables, unusual flowers, aquatic plants, medicinal an...
MPDT
| Cairns 4870 QLD |
Call Now
|
Visit Site
For MPDT, no job too big or small. MPDT focuses on tree care, vegetation maintenance & environmental awareness operations, with innovative techniq...
Crown Fertilisers
| Hervey Bay 4655 QLD |
Call Now
|
Visit Site
Crown Fertilisers Australia supplies plant nutrition solutions for farming and agriculture, and premium turf fertiliser for greenkeeping. Crown Ferti...
JKL Machinery
| Hatton Vale 4341 QLD |
Call Now
|
Visit Site
This Australian company for selling tractors is official retailer for Enfly, Mahindra and Blek tractors. If you want great performances for your prope...
Repstar Agriculture Pty Ltd
| Mareeba 4880 QLD |
Call Now
|
Visit Site
Agricultural Management Company - If you are looking for one, contact us at Repstar Agriculture. Our competency is in the development of Greenfield si...
Bamboo Australia
| Belli Park 4562 QLD |
Call Now
|
Visit Site
Bamboo Australia, located at the "Belli Bamboo Parkland", is one of the best resources for bamboo and associated products on the World Wide Web. B...
Cap Lining Materials and Induction Sealing Machine
| Noosa Heads 4567 QLD |
Call Now
|
Visit Site
Cap Lining Material is a supplier of pre-cut cap lining material, liner insertion machines and induction machines....