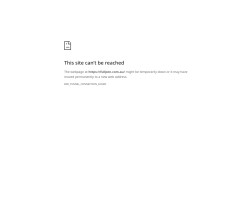 Full Penetration Welding
| Ormeau 4208 QLD |
Call Now
|
Visit Site
With Full Penetration Welding you can rest assured that you are receiving the highest quality of service to the most up to date standard and recommend...
Lin-Eng
| Ormeau 4208 QLD |
Call Now
|
Visit Site
Queensland based company offering welding and metal fabrication services, mechanical pipe work, milling and machining, sheet metal and cutting Queensl...
MakMax Australia
| Eagle Farm 4009 QLD |
Call Now
|
Visit Site
Award Winning Market Leader in the design, engineering, fabrication and installation of custom fabric structures including architecturally designed um...
What About Me?
Content suggestions
for "engineering"...

Australian Engineering
Engineering has existed for thousands of years... Way back in ancient times as humans created such ...


Oops! That didn't work out did it?
Oh well... early days :)
Have YOU got something you'd like to add here?
Or maybe you can search for me:)
Search Again...
RetroFab Design & Manufacturing
| Slacks Creek 4127 QLD |
Call Now
|
Visit Site
RetroFab Design and Manufacturing are specialists in all forms of Plastic Fabrication and Plastic Engineering. We provide a quality service while buil...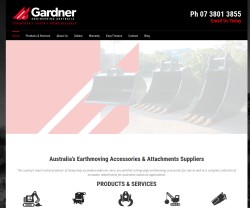 Peter Gardner Engineering
| Loganholme 4129 QLD |
Call Now
|
Visit Site
Brisbane based small business. Designer and manufacturer of excavator attachments suited to our client's needs. Built to operate in Australian co...
AquaGas Pty Ltd
| CURRUMBIN 4223 QLD |
Call Now
|
Visit Site
AquaGas Pty Ltd is a system integration company with more than 15 years of experience in the sphere of environmental monitoring. Our instruments and s...
EM Solutions Pty Ltd
| Tennyson 4105 QLD |
Call Now
|
Visit Site
Radio Waves at Work - Through the delivery of our superior communications technology we enable our world to learn and share more effectively, providin...
Invent Design
| Banyo 4014 QLD |
Call Now
|
Visit Site
Our firm is dedicated to exceeding the needs of our clients through innovativedesign and delivering in a timely fashion. We encourage clear and openco...
FIELD Engineers Pty Ltd
| Paget 4740 QLD |
Call Now
|
Visit Site
FIELD Engineers is a professional consulting business providing civil, structural, mechanical and environmental engineering services to mining and hea...
KMH Environmental
| Brisbane 4131 QLD |
Call Now
|
Visit Site
KMH- Australia's leading environmental manager and advisor for engineering. As a solely Australian-owned and operated consultancy, KMH continues to ...