What About Me?
Content suggestions
for "hardware"...

Australian Hardware
Second only to stationery shops! Hardware stores are the place to lose hours just checking things o...


Oops! That didn't work out did it?
Oh well... early days :)
Have YOU got something you'd like to add here?
Or maybe you can search for me:)
Search Again...
Versace Timbers Pty Ltd Brisbane
| Brisbane 4014 QLD |
Call Now
|
Visit Site
Versace Timbers is committed to provide high quality sustainable timber flooring & building materials with an outstanding service to the construct...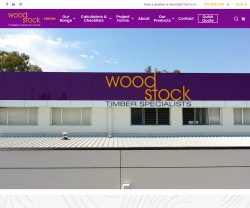 Woodstock Timber Supplies Hardwood Timber Brisbane
| Logan 4127 QLD |
Call Now
|
Visit Site
Woodstock Timber Specialists is based in Slacks Creek, Logan, Queensland and provides a wide range of Timber Supplies & Builders Hardware includin...
Fabric Solutions
| Yatala 4207 QLD |
Call Now
|
Visit Site
Fabric Solutions specialise in custom design fabrication for dam, bund, pond & tank liners, liquid pillow bladder tanks, onion tanks and industria... Greenmount Timber & Building Supplies
| Mudgeeraba 4213 QLD |
Call Now
|
Visit Site
The leading Gold Coast timber merchant supplying timber materials, building materials & supplies....