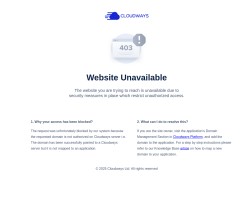 Shopfitters Brisbane QLD
| Brisbane CBD 4000 QLD |
Call Now
|
Visit Site
Shopfitters Brisbane QLD provides exceptional shopfitting Brisbane services in QLD area. We do all kind of shopfitting. frem restaurant and cafe shop...
Total Fitouts North lakes
| North Lakes 4509 QLD |
Call Now
|
Visit Site
What is a total fitouts' solution? Simply a fitout that is designed and planned well, constructed quickly, correctly and efficiently and is great...
Cafeclub Hospitality Furniture
| Murarrie 4172 QLD |
Call Now
|
Visit Site
Specialists in commercial furniture for cafes, restaurants, bars and hospitality venues. Browse our wide range of commercial chairs, armchairs, stools...
What About Me?
Content suggestions
for "office furniture"...

Australian Office Furniture
If you need furniture for the office - whether that be on the 24th floor, or in your study at home ...


Oops! That didn't work out did it?
Oh well... early days :)
Have YOU got something you'd like to add here?
Or maybe you can search for me:)
Search Again...
Coastside Fitouts Pty Ltd
| Molendinar 4214 QLD |
Call Now
|
Visit Site
A Gold Coast shopfitting company that specialises in all aspects of shopfitting, shop and office fit outs, de fits, refurbishments, joinery. We help w...
Advanced Display Systems | Eagle Farm
| Eagle Farm 4009 QLD |
Call Now
|
Visit Site
Advanced Display Systems has been one of the leading supplies companies for all products Display related. With an extensive range that is made from on...
Future Fitouts
| Brisbane 4000 QLD |
Call Now
|
Visit Site
Future Fitouts specialise in delivering quality office fitouts, office Refurbishment and office Partitions service in Brisbane city. Contact us today ...
Fast Office Furniture Pty Ltd
| Cleveland 4163 QLD |
Call Now
|
Visit Site
"Fast Office Furniture" for all your office chairs, desks and storage units, shelves, tables etc. All our furniture is manufactured using heavy du...
Intone Projects
| Burleigh Heads 4220 QLD |
Call Now
|
Visit Site
Whatever your requirements may be, from supply and installation of a custom bookcase or kitchen through to a large commercial fit-out or themed movie ...
Quadric
| Salisbury 4107 QLD |
Call Now
|
Visit Site
Quadric is a multidisciplinary building company specialising in commercial interior fitout, refurbishment, construction and property maintenance for C...
Ergosystem
| Paradise Point 4216 QLD |
Call Now
|
Visit Site
Queensland based manufacturer of commercial furniture systems - providing cost-effective modular solutions for your business since 1987...