What About Me?
Content suggestions
for "agriculture"...

Solving Our Drought Issue?
Find out how Natural Sequence Farming can transform drought affected Aussie farms! It's proven that...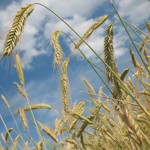 Australian Agriculture
Australia… built on the back of Agriculture! Check out these fine Aussie Agricultural websites!...



Our Feeds
Grab our feeds of all the latest stuff added to Come On Aussie....


Oops! That didn't work out did it?
Oh well... early days :)
Have YOU got something you'd like to add here?
Or maybe you can search for me:)
Search Again...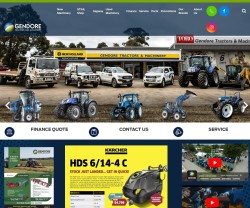 Gendore Tractors & Machinery - Tooradin
| Tooradin 3980 VIC |
Call Now
|
Visit Site
Gendore is a third generation family company offering professional advice and are one of Gippsland's largest suppliers of new and used farm machiner... The Farm Store Australia Pty Ltd
| Campbellfield 3061 VIC |
Call Now
|
Visit Site
The Farm Store is a people focused company with a simple goal: To provide our customers, partners and staff with a first class experience. But most of...
SouthFork Angus
| Moorooduc 3933 VIC |
Call Now
|
Visit Site
Angus studs are bred at Southfork Angus. We incorporate the pedigrees which already have the runs on the board! They are easy to handle, have a good g...
Melbourne Turf Supplies
| Ringwood 3134 VIC |
Call Now
|
Visit Site
Do you need assistance for your lawn turf? We at Melbourne turf supplies offer climate resistant and low maintenance turfs for your lawns. You can ...
Agrison
| Melbourne 3061 VIC |
Call Now
|
Visit Site
New Tractors for Sale - Buy Tractor with affordable rates in Australia. We are also offering new tractors and used tractors for sale....
Instant Turf Australia
| Hawthorn East 3123 VIC |
Call Now
|
Visit Site
Instant Turf Australia works in conjunction with some of the most experienced instant turf suppliers in Australia to bring you the largest range of in...
Machines4u Pty Ltd
| Port Melbourne, 3207 VIC |
Call Now
|
Visit Site
Farm Machinery for sale At Machines4u.com.au Farm machinery or Farm Equipment, also called Agricultural Machinery, is machinery used in the operation ...