Melbourne Mobile Hair
| Elwood 3184 VIC |
Call Now
|
Visit Site
Premium mobile hair and makeup service for events and for every day! Our team of experienced hair stylists and make up artists bring the best of the s...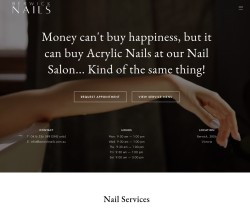 Berwick Nails
| Berwick 3806 VIC |
Call Now
|
Visit Site
Berwick Nails is a Nail Salon located in Berwick Victoria specialising in Acrylic Nails, Shellac Nails, and general nail salon services. Run by Melind...
Just Perfect Touch
| Bentleigh East 3165 VIC |
Call Now
|
Visit Site
Just Perfect Touch is serving you for ten years. It is a perfect place to make your eyelashes beautiful and charming. We are providing the best eyelas...
What About Me?
Content suggestions
for "beauty"...

Timber or Composite Decking For Your Home
The BIG Question for Customers - Do I go with natural timber or new composite material for my decki...



The "Green Behind The Gold"
Escape to explore the natural wonders of the Gold Coast Hinterland and you'll have an experience wh...



Australian Beauty and Cosmetics
There's lots of Aussie Beauty / Cosmetics stuff here to browse… Enjoy checking these out!...



Australian Hairdressing
Hairdressing remains one of the growth areas in the Australian economy! These guys and gals are lov...



Our Feeds
Grab our feeds of all the latest stuff added to Come On Aussie....



Australian Wedding Beauty
Your wedding is coming up soon… WHEN do you start the beauty regime so you look your best on the ...


Got anything YOU want to add here?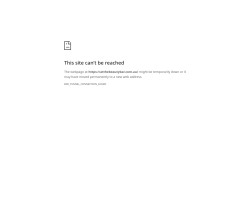 AT THE BEAUTY BAR
| Elsternwick 3185 VIC |
Call Now
|
Visit Site
Healthy Skin Is Always In... Pamper yourself with beauty treatments drawn from the best what nature and green chemistry have to offer. Clinically-test...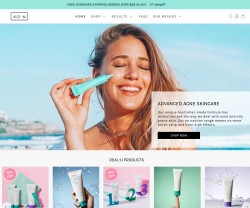 real-u
| South 3205 VIC |
Call Now
|
Visit Site
CLEAR PIMPLES AND ACNE WITHOUT THE NASTIES real-u skincare is a new Australian technology that has revolutionised the way we deal with oily and acne-...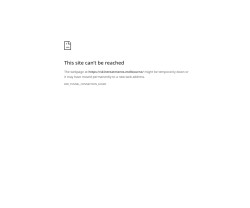 Reflections Skin Rejuvenation & Beauty Boutique
| Williamstown 3016 VIC |
Call Now
|
Visit Site
We are a team of beauty and skin therapists dedicated to helping you flaunt your skin naked without the makeup. We believe that when you feel good abo... SJM Skin Aesthetics
| Mornington 3931 VIC |
Call Now
|
Visit Site
Holistic Skin Clinic offering an effective range of natural skin solutions for the treatment of common skin concerns such as Acne, Ageing, Pigmentatio...
Chelsea Brice Personal Stylist & Makeup Artist
| St kilda 3182 VIC |
Call Now
|
Visit Site
A Melbourne based Personal Stylist empowering others to feel confident in whom they are though what they wear. I teach real men & woman how to dr...
Unique Laser Waurn Ponds
| Waurn Ponds 3216 VIC |
Call Now
|
Visit Site
LASER AND COSMETIC CLINIC Diode Laser hair removal and advanced rejuvenating and anti-aging aesthetic treatments<br />...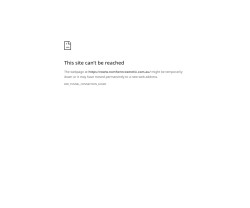 Northern Cosmetic Skin And Laser
| Epping 3076 VIC |
Call Now
|
Visit Site
At Northern Cosmetic Skin & Laser Clinic our staff are committed to providing the highest level of medical grade cosmetic procedures. You will fin...
Ms Boudoir
| St Kilda 3182 VIC |
Call Now
|
Visit Site
Our qualified & highly trained therapists that specialise in IPL, Spray Tanning & Brazilian waxing provide the highest quality client service ...
Evolve Advanced Cosmetic Medicine
| Melbourne 3000 VIC |
Call Now
|
Visit Site
At Evolve Advanced Cosmetic Medicine, we believe that confidence is beautiful. Beauty comes in many types, shapes and sizes, and at Evolve we understa...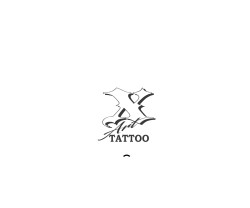 Excessive Art Tattooing
| Shepparton 3630 VIC |
Call Now
|
Visit Site
Shepparton's longest operating Tattoo Artists and Body Piercers Established in 1999, Stephen has vast experience creating incredible art in a var...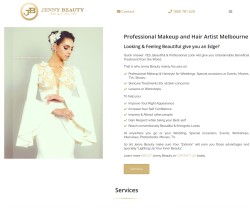 Jenny Beauty
| Maribyrnong 3032 VIC |
Call Now
|
Visit Site
Melbourne leading hair, makeup and beauty service. Perfect for Weddings, Parties, Photoshoots, Debs and other Special occasions. We use the best produ...
Instant Laser Clinic
| Kew 3101 VIC |
Call Now
|
Visit Site
Melbourne's largest and most reputable cosmetic and laser clinic with over 18 years experience in advanced cosmetic laser technologies. At Instan...