What About Me?
Content suggestions
for "engineering"...

Australian Engineering
Engineering has existed for thousands of years... Way back in ancient times as humans created such ...


Oops! That didn't work out did it?
Oh well... early days :)
Have YOU got something you'd like to add here?
Or maybe you can search for me:)
Search Again...
Davis & Jenkins Pty Ltd
| Fairfield 3078 VIC |
Call Now
|
Visit Site
The company is a manufacturer, supplier, and re-grinder of industrial machine knives for the Printing, Paper, Wood, Plastics, and Metal industries. We...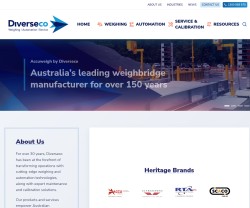 Robot Technologies Australia
| Tullamarine 3043 VIC |
Call Now
|
Visit Site
Robot Technologies-Systems Australia Pty Ltd (RTA) is Australia's foremost integrator of robotic automation. RTA have expertise in industrial roboti...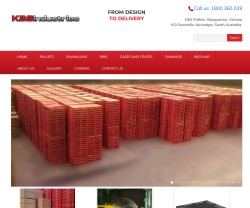 K&S Industries
| Shepparton East 3631 VIC |
Call Now
|
Visit Site
We manufacture all types of pallets, including pine pallets, hardwood pallets, export pallets, produce bins, dunnage, cases and crates. Our boutique s...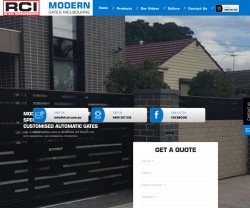 Modern Gates Melbourne
| Thomastown 3074 VIC |
Call Now
|
Visit Site
Modern Gates Melbourne or MGM for short offer automatic gates for their clients throughout Melbourne that are perfect for both commercial and resident...
Campbellfield Powdercoating Sandblasting Service
| Campbellfield 3061 VIC |
Call Now
|
Visit Site
At Campbellfield Powdercoating and Sandblasting Services we strive for the best possible service and finish for all your powder coating and sandblasti...