What About Me?
Content suggestions
for "leisure"...

Margaret River for Singaporean Expats
The definitive Margaret River Guide for the Singaporean Ex-Pat on holiday! You see Singaporeans and...



Australian Leisure & Recreation
There's all sorts of things you can do to while away your leisure time in Australia. Here are just ...


Oops! That didn't work out did it?
Oh well... early days :)
Have YOU got something you'd like to add here?
Or maybe you can search for me:)
Search Again...
Little Devils Circus
| Moorabbin 3189 VIC |
Call Now
|
Visit Site
Looking for a kids birthday party venue in Melbourne that your kids will love? Or do you need to keep them entertained over school holidays in our sch...
Advanced Amusements
| Docklands 3008 VIC |
Call Now
|
Visit Site
Amusement rides, games and attractions for hire... Balista
| Melbourne 3004 VIC |
Call Now
|
Visit Site
Balista lures produce innovative LED fishing lures for a wide variety of Australian and international fish species. Our range includes Murray Cod lure... CompareGames
| Melbourne 3000 VIC |
Call Now
|
Visit Site
CompareGames is the number one source for the best video game prices. Visitors to the site will find the best game bargains out there and get the big...
Bindaree Outdoors
| Bayswater 3153 VIC |
Call Now
|
Visit Site
The Bindaree Group is dedicated to providing access to quality outdoor education and adventure activities and recreation experiences within a diverse ...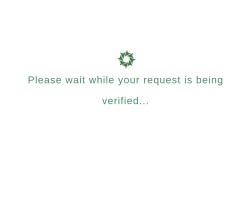 Allways Dive Expeditions
| Ashburton 3147 VIC |
Call Now
|
Visit Site
At Allways Dive, we work hard to ensure your dive travel experience is the best it can possibly be. Whether you are just starting out in the world of ...