What About Me?
Content suggestions
for "agriculture"...

Solving Our Drought Issue?
Find out how Natural Sequence Farming can transform drought affected Aussie farms! It's proven that...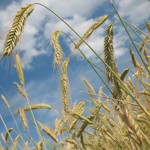 Australian Agriculture
Australia… built on the back of Agriculture! Check out these fine Aussie Agricultural websites!...



Our Feeds
Grab our feeds of all the latest stuff added to Come On Aussie....


Oops! That didn't work out did it?
Oh well... early days :)
Have YOU got something you'd like to add here?
Or maybe you can search for me:)
Search Again...
Roesner
| Harvey 6220 WA |
Call Now
|
Visit Site
For Australia's number one fertiliser spreader choose Marshall Multispread for maximum production and value for money - from Roesner....
Fischer Australis
| Beaconsfield 6162 WA |
Call Now
|
Visit Site
Fischer Australis Pty Ltd is the distributor and service provider for Fischer Mowers in Australia and New Zealand.We are proud to offer you the acclai...
Softrock
| Bibra Lake 6163 WA |
Call Now
|
Visit Site
With over a decade of experience perfecting slope monitoring systems and software, Softrock Solutions is at the forefront of surveying technology. Our... Karragullen Cool Storage
| Karragullen 6111 WA |
Call Now
|
Visit Site
Karragullen Cool Storage is a Western Australian owned and operated company, which was founded by Neil Casotti in the early 1960s. His family commence...
WA Machinery Brokers
| MALAGA 6090 WA |
Call Now
|
Visit Site
WA Machinery is a pvivate company running for 18 years. We are very diverse in product range and carry a large ranger of stock at our premises in mala...
Soilwater Group
| East Perth 6004 WA |
Call Now
|
Visit Site
The Soilwater Group is a Perth-based soil and water resource consultancy, laboratory service and research organisation specialising in soil characteri...
Priory Park
| Applecross 6153 WA |
Call Now
|
Visit Site
Honest and non biased opinions about farming can be obtained from Priory Park. Priory Park is a soil testing and monitoring expert which offers variou...