Hames Sharley
| Subiaco 6008 WA |
Call Now
|
Visit Site
Hames Sharley Architects in Perth are architects and urban planners, working in various disciplines. Our wealth of experience allows us to advice on t... MGL Design Group
| Balcatta 6021 WA |
Call Now
|
Visit Site
MGL Group is Australian based Design Company offers Architectural Design and Precast Detailing, and civil & structural engineering designs.... MGL Group
| East Victoria Park 6101 WA |
Call Now
|
Visit Site
MGL Group is one of the global leading CAD and drafting outsourcing services provider in the field of Architecture, Structure, Civil and Precast Concr...
What About Me?
Content suggestions
for "architects"...

Australian Architects
I wanted to be an architect when I grew up… and I suppose I now am - a "web" architect :) These a...


Oops! That didn't work out did it?
Oh well... early days :)
Have YOU got something you'd like to add here?
Or maybe you can search for me:)
Search Again...
Gerry Kho Architects
| Myaree 6154 WA |
Call Now
|
Visit Site
As multi-disciplinary Perth Architects, Gerry Kho Architects provides a wide range of architectural and drafting services. This includes residential a...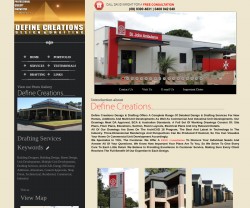 Define Creations
| Armadale 6992 WA |
Call Now
|
Visit Site
Define Creations Design & Drafting offers a complete range of house plans and floor plans services for new homes....
The Drafter
| Bayswater 6053 WA |
Call Now
|
Visit Site
For excellence in architectural drafting services in Perth, look no further than The Drafter. We can assist in all our client's needs for draftin...
Paul Meschiati Building Designers and Planners
| Perth 6009 WA |
Call Now
|
Visit Site
Paul Meschiati and Associates specialises in new home designs, industrial and commercial architecture designs, resort designs in Nedlands, Perth, WA. ...
Novaplas Architectural Products
| Perth 6970 WA |
Call Now
|
Visit Site
Novaplas Architectural Products supplies comprehensive range of eco-friendly architectural products for the building and construction sector in Austra...
Roxby Architects
| Jolimont 6014 WA |
Call Now
|
Visit Site
Roxby Architects specialises in interior design, shop fitting interiors, resort interiors, shopping centre tenancy coordination & architecture ser...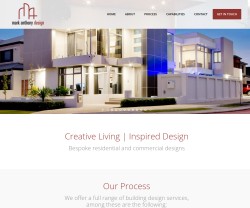 Mark Anthony Design
| Perth 6000 WA |
Call Now
|
Visit Site
Perth architects that specialise in building design projects from upmarket exclusive homes, to standard 2x4 residential home design, and unit developm...