Abba Caravans
| Rockingham 6168 WA |
Call Now
|
Visit Site
Abba Caravans are a reputable caravan dealer located in Rockingham, Western Australia. Select from the current range of Masterpiece and Silvervalley ...
Bigfoot Campers
| Midland 6056 WA |
Call Now
|
Visit Site
Our intention has been to build and market camper trailers that are strong enough not to break on the roughest and most corrugated roads and tracks in...
Aussie Campervans & Car Rentals Pty Ltd
| Bull Creek 6149 WA |
Call Now
|
Visit Site
Aussie Campervans provides home on wheels across Australian roads and explore various landmarks and attractions in affordable range.Get to know more i...
What About Me?
Content suggestions
for "caravans rvs"...

Australian Caravans, RV's Sales, Parts and Repairs
Lots more people are taking to the roads in the their caravans and RV's… and I don't just mean ...


Oops! That didn't work out did it?
Oh well... early days :)
Have YOU got something you'd like to add here?
Or maybe you can search for me:)
Search Again...
Mandurah Caravans & RVs
| Mandurah 6210 WA |
Call Now
|
Visit Site
It is important to get good and experienced technicians to deal with caravans. With Mandurah Caravan you can get highly effective and experinecd techn...
Mickey Blu Australia
| Mundaring 6073 WA |
Call Now
|
Visit Site
MickeyBlu Australia found a niche in the market, that niche was power we all need,without it "We are all in the dark",whether at home in power out...
Universal Trailers
| Goomalling 6460 WA |
Call Now
|
Visit Site
Trailers manufacturing company specialising in trailers ranging from 750kg to 4500kg ratings. We are based in Goomalling Western Australia and build s... Glenthorne Trailers
| Kenwick 6107 WA |
Call Now
|
Visit Site
Glenthorne trailers focuses on creating the best tradesmen's tops, off road campers and car trailers, as well as customised trailers. ... Off Road Equipment
| Myaree 6154 WA |
Call Now
|
Visit Site
Off Road Equipment (ORE) is Perth's longest established 4WD Parts and Accessories centre. We have been supporting WA's Off Road enthusiasts since ...
Southern Cross Camper Trailers
| Oakford 6121 WA |
Call Now
|
Visit Site
We sell fully licenced quality camper trailers in Perth, WA. We will come to you to show you the model you choose. Our camper trailers will give you ...
Cannington RV Centre
| Perth 6107 WA |
Call Now
|
Visit Site
Cannington RV Centre is Perth's Coromal and Windsor dealer, conveniently located on Albany Highway at Cannington just south of the Carousel Shopping... The Caravan Shed
| Cockburn Central 6163 WA |
Call Now
|
Visit Site
We are Perth's one-stop-shop for all your Caravan and RV requirements. No matter the age, make, or model, we can look after every aspect of your car...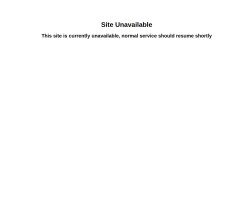 Swan Caravan Hire
| Bullsbrook 6084 WA |
Call Now
|
Visit Site
Swan Caravan Hire specialises in hiring New & Used quality caravans to the Western Australia market. Swan has seen a demand for quality caravan hi...
Bigtrailerwarehouse
| Moolap 3221 WA |
Call Now
|
Visit Site
Big Trailer Warehouse provides Geelong's largest range of Recreational, Commercial and Domestic trailers. We supply Marine Trailers from Dunbier,...
Tour-Lite Camping & Leisure Trailers
| Canning Vale 6155 WA |
Call Now
|
Visit Site
Operating in 1/79 Catalano Circuit, Canning Vale, Western Australia, this family-run business offers a range of lightweight camper trailers at competi...
West Coast Towbars
| Perth 6168 WA |
Call Now
|
Visit Site
For over three decades, West Coast Towbars has provided people across the Perth metropolitan area with reliable products, expert service and friendly ...