 Low Doc Mortgages
| NARRABEEN 2101 NSW |
Call Now
|
Visit Site
Low Doc Mortgages are specifically designed for Self-Employed Australians who can't get loan approval from a traditional bank. If you have recent...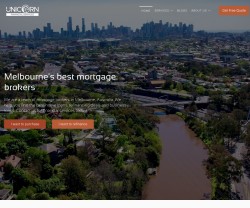 Unicorn Financial Services
| Springvale 3171 VIC |
Call Now
|
Visit Site
Our mortgage brokers at Unicorn Financial Services are your partners in helping you achieve your dreams and goals. As one of Melbourne's leading ... Homeworx Homes
| Subiaco 6904 WA |
Call Now
|
Visit Site
Homeworx Homes takes the stress out of planning and building by providing you with expert assistance to finance, development and land packages to buil...
What About Me?
Content suggestions
for "home loans"...

Will Real Estate Crash In Australia?
It's no secret that Australian property prices have been dropping for the past few months. Are Real...



Mortgage Repayment Tips to Pay Off Your Home Loan Quicker
Mortgages make it possible for individuals and organizations to make huge financial investments wit...



Author Submission Guidelines
Australian based businesses and writers are welcome to post professionally written articles for pub...



Australian Home Loans
Looking for a Home Loan? Make sure you shop around! The savings over time can add up :)...


Search Again...
iMortgage Broker Brisbane
| Brisbane 4000 QLD |
Call Now
|
Visit Site
iMortgage Broker Brisbane is a locally based company that connects the local customers and local mortgage experts. The company has more than 10 years ...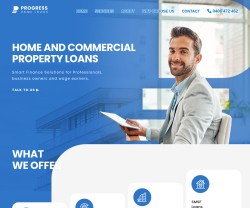 Progress Home Loans
| Eastwood 2122 NSW |
Call Now
|
Visit Site
Progress Home Loans does the hard work so you don't have to. Don't waste your time going from bank to bank. We have direct relationships wit... Perth Finance Brokers
| Butler 6036 WA |
Call Now
|
Visit Site
Perth Finance Brokers offer a wide range of financial services. Whether it's a personal loan, car loan, home loan, refinance, a business loan or ...
Mortgage Choice Yarra City
| Richmond 3121 VIC |
Call Now
|
Visit Site
Mortgage Choice based in Richmond Kew and Hawthorn. At no cost to you, we do all of the research in finding the most suitable home loan for your need...
JEM Finance Group
| Rouse Hill 2155 NSW |
Call Now
|
Visit Site
We take the pain out of getting a loan. Call us for Commercial, Equipment and Residential finance solutions. Finance and Mortgage Broker in Sydney 13... Obtain Finance
| Randwick 2031 NSW |
Call Now
|
Visit Site
We're a dedicated finance broking firm based in Sydney. With expertise spanning both residential home loans and the commercial lending space, we...
NSW Mortgage Corp Pty Ltd
| Chullora 2190 NSW |
Call Now
|
Visit Site
At NSW Mortgage Corp, we help people across Australia identify the leading home loans, refinancing options, debt consolidation loans, business loans, ...