What About Me?
Content suggestions
for "Food and Beverage"...

5 End of Lease Cleaning Tips to Get Your Bond Back
If you're patient, detail-oriented and willing to put the time in, getting your bond back in full s...



Food and Beverage Services and Equipment
Looking for Aussie Food and Beverage Services and Equipment? You might get lucky here!...



Australian Beverages
When you're told you should have 2ltrs of "fluid" a day... Unfortunately they mean water! Oh well.....


Oops! That didn't work out did it?
Oh well... early days :)
Have YOU got something you'd like to add here?
Or maybe you can search for me:)
Search Again...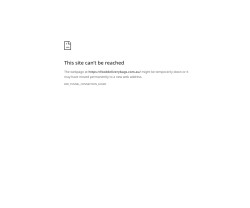 Food Delivery Bags
| Warradale North 5046 SA |
Call Now
|
Visit Site
Come to us for the most popular bag preferred by drivers delivering for Uber Eats, MenuLog, DoorDash and Delieroo. Designed specifically for food deli...
HLTH Code Australia
| Notting Hill 3168 VIC |
Call Now
|
Visit Site
You can't have your cake and eat it too, but with HLTH Code's Keto-friendly meal replacement shakes you don't need to! When eating out ...
Essential Gourmet
| Adelaide 5000 SA |
Call Now
|
Visit Site
Essential Gourmet is a specialty online food store. We pride ourselves on supplying only the finest natural products with little to no nasties. We sto...
Micky Booth Home Delivery
| Ringwood 3134 VIC |
Call Now
|
Visit Site
Micky Booth offers the freshest fruit & vegetable home delivery service in Melbourne. Having been delivery fruit & veg for over 28 years, Mick... Service With A Smile P/L
| Chipping Norton 2170 NSW |
Call Now
|
Visit Site
Western Sydney and Newcastle's finest vending company. We've been feeding New South Wales workers for over 30 years with only the best chips...
Fruitastic
| Braeside 3195 VIC |
Call Now
|
Visit Site
We offer the best quality sustainably farmed Australian fresh fruit and vegetables for delivery to homes, schools, childcare centres and businesses in...
Maxi Beeswax Wrappers
| Lower King 6330 WA |
Call Now
|
Visit Site
Maxi Beeswax Wrappers specialise in the waxing of cotton cloth using high-quality beeswax, and a combination of food-safe resins and oils. This is for...