What About Me?
Content suggestions
for "glass"...

Choosing the Best Water Tank For You
If you're thinking of significantly saving on your water bills while contributing to Australia's wa...



Mosaic Tiles - Making A Good Purchase
For an exhilarating interior design, why not integrate even just a few pieces of glass mosaics? A t...



Margaret River for Singaporean Expats
The definitive Margaret River Guide for the Singaporean Ex-Pat on holiday! You see Singaporeans and...



Australian Glass
Glass. It used to be that stuff that was mainly in windows! Now, you can find it everywhere....



Australian Humour & Jokes
What did Tarzan say when he saw the elephants coming over the hill? For this and many more silly Da...


Got anything YOU want to add here? Glassworks Australia
| Sydney 2000 NSW |
Call Now
|
Visit Site
Glass Works Australia is a family run business with over 40 years of experience. Our fully qualified team is skilled in a wide range of glass service...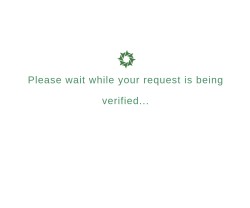 Chatswood Glass & Shower Screens PTY LTD
| Chatswood 2067 NSW |
Call Now
|
Visit Site
We at Chatswood Glass and Shower Screens are 100% Australian owned and operated. We take pride in our work and have exceptional high standards. Our te... Glass With Class Australia
| Dee Why 2099 NSW |
Call Now
|
Visit Site
Frameless glass fencing has become the benchmark when choosing a fencing system for your home in Sydney, NSW. Clean architectural lines, an open space... Decorative Mirrors Online
| Kings Langley 2147 NSW |
Call Now
|
Visit Site
For all your mirror needs whether custom or ready made frames available in all sizes and styles. We offer professional service in glass cutting and fr...
Tint Professionals
| Cabramatta 2166 NSW |
Call Now
|
Visit Site
Tint Professionals is Sydney tinting company. Since 2001 we have tinted more than 23000 cars and 200 home and businesses in Sydney south west area. We...