What About Me?
Content suggestions
for "home"...

Will Real Estate Crash In Australia?
It's no secret that Australian property prices have been dropping for the past few months. Are Real...



What's Hot In Kitchens?
About to build your dream home - or wanting to update your current kitchen? Here's your guide to wh...



Choosing the Best Water Tank For You
If you're thinking of significantly saving on your water bills while contributing to Australia's wa...



Why Every Aussie Backyard Needs A Slimline Water Tank
If you think of water tanks as something you'll only see out in countryside farms, we've got great ...



Impact of COVID on work practices for Lawyers in Caboolture
The current pandemic has disrupted many industries in Australia including for lawyers and solicitor...



Best Book Week Costume Ideas
Book Week is a great time for kids to have fun with dressing up as their favourite storybook charac...


Got anything YOU want to add here?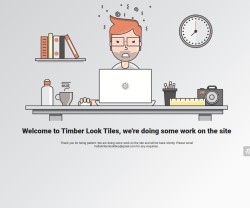 Timber Look Tiles
| Lidcombe 2141 NSW |
Call Now
|
Visit Site
Timber Look Tiles is a leading wholesaler and supplier of timber look tiles, wood look tiles and timber tiles. Our tile designs come in all sorts of A... Low Doc Mortgages
| NARRABEEN 2101 NSW |
Call Now
|
Visit Site
Low Doc Mortgages are specifically designed for Self-Employed Australians who can't get loan approval from a traditional bank. If you have recent...
Dean French Feng Shui Sydney
| Llandilo 2747 NSW |
Call Now
|
Visit Site
Feng Shui and Chinese Astrology Services for the Greater Sydney Region. Dean French has over two decades of practical Feng Shui experience and is know...
Julie Evans Design
| Newcastle 2300 NSW |
Call Now
|
Visit Site
I'm an interior designer and creator of beautiful spaces servicing the Newcastle, Hunter Valley, Lake Macquarie and Port Stephens areas. I can ma...
Canvas Gang
| Sydney 2000 NSW |
Call Now
|
Visit Site
They say a picture is worth a thousand words. At Canvas Gang we make this a reality by delivering to you the freshest ready to hang custom canvas desi...
Architectural Heritage
| Leichhardt 2040 NSW |
Call Now
|
Visit Site
Architectural Heritage are world leaders in the manufacture of quality bronze works. We specialise in bronze lighting, fountains, statues and garden f...