What About Me?
Content suggestions
for "jewellery"...

Australian Jewellery and Accessories
Looking for a stunning collection of rings, necklaces, bracelets, earrings and other fashion access...


Oops! That didn't work out did it?
Oh well... early days :)
Have YOU got something you'd like to add here?
Or maybe you can search for me:)
Search Again...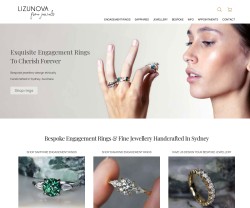 Lizunova Fine Jewels
| Sydney 2000 NSW |
Call Now
|
Visit Site
Contemporary Sydney jewellers. Bespoke & custom made engagement rings, wedding rings, sapphire rings, diamond rings, earrings, necklaces, and brac...
Infinity Diamonds
| Parramatta 2150 NSW |
Call Now
|
Visit Site
We are Diamond merchants not just online trading companies and have been supplying the Jewellery Industry of Australia for the last 21 years and now a...
MillthorpeBlue
| MILLTHORPE 2798 NSW |
Call Now
|
Visit Site
Millthorpe Blue offers a wide range of both locally and internationally selected including cowhide products, Toys, Jewellery, Bags and more....
Tiara Bleu
| Allambie Heights 2100 NSW |
Call Now
|
Visit Site
Tiara Bleu's exquisite collection of costume and traditional jewellery elevates your wardrobe, without the high fashion cost. Pamper yourself with t...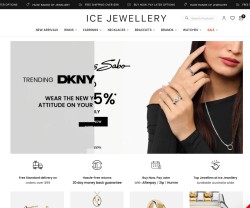 Ice Online
| Chatswood 2067 NSW |
Call Now
|
Visit Site
Ice Online is Australia's #1 stop for purchasing jewellery online. Founded by sons and grandsons of Australian jewellers, Ice Online has been bui...