What About Me?
Content suggestions
for "shopping"...
When to Call a Customs Broker
Bringing bulk goods into Australia can be a lengthy, complicated and expensive process - whether yo...



Mortgage Repayment Tips to Pay Off Your Home Loan Quicker
Mortgages make it possible for individuals and organizations to make huge financial investments wit...



Author Submission Guidelines
Australian based businesses and writers are welcome to post professionally written articles for pub...



Our Feeds
Grab our feeds of all the latest stuff added to Come On Aussie....



Australian OnLine Shopping
Ebay and Amazon started their online shops in 1995! Not a new phenomena... But people are going cra...



Appliance Shopping
Are you looking for appliances online? Start here and see how you go......


Got anything YOU want to add here?

Haven Botanical
| Mullumbimby 2482 NSW |
Call Now
|
Visit Site
Haven Botanical offer the very finest floral arrangements in Byron Bay, and the surrounding areas.<br />We can deliver to Mullumbimby, Byron Bay...
OZoola Beachlife
| North Bondi 2026 NSW |
Call Now
|
Visit Site
Looking for the best beach shelter to protect your family from the hot Aussie sun this summer? You've found it! Welcome to OZoola Beachlife. Kick...
Ez men's fashion
| Newport beach 2106 NSW |
Call Now
|
Visit Site
EZ men's fashion is an online men's shirt store with the straightforward mission to give men the chance to communicate through top-notch des...
Wiltija
| Warners Bay 2282 NSW |
Call Now
|
Visit Site
At Wiltija, we take pride in being 100% Australian owned and founded. We value supporting the local economy, as such, where ever possible we will not ...
Cefe Flynn Mastering
| Dulwich Hill 2203 NSW |
Call Now
|
Visit Site
I'm a dedicated mastering engineer who will bring to your project 10+ years of experience. I work with an assortment of some of the finest analog...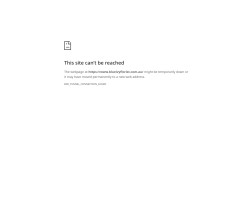 Blue Ivy Florist
| Terrigal 2260 NSW |
Call Now
|
Visit Site
Unique Florist based in Terrigal on the wonderful Central Coast NSW. Fun, creative and modern. We Specialise in unique designer pieces. If you're...