What About Me?
Content suggestions
for "business"...

How to Ensure Workplace Safety for Employees
As an employer, you need to create a safe environment for your employees. You need to make them fee...


When to Call a Customs Broker
Bringing bulk goods into Australia can be a lengthy, complicated and expensive process - whether yo...



Choosing the Best Water Tank For You
If you're thinking of significantly saving on your water bills while contributing to Australia's wa...



Why Every Aussie Backyard Needs A Slimline Water Tank
If you think of water tanks as something you'll only see out in countryside farms, we've got great ...



Social Media Important for the Growth of Robina Lawyers
In the past some law firms have regularly used social media as a tool to communicate with their loc...



Impact of COVID on work practices for Lawyers in Caboolture
The current pandemic has disrupted many industries in Australia including for lawyers and solicitor...


Got anything YOU want to add here?

Stocktakers Pty Ltd
| Brisbane 4000 QLD |
Call Now
|
Visit Site
Professional Stocktake Service operated since 1987. We provide extensive range of stocktaking services to various businesses from news agencies and re...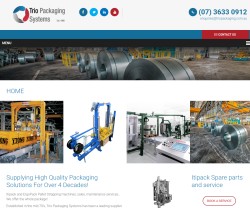 Trio Packaging Systems
| Virginia 4014 QLD |
Call Now
|
Visit Site
A trusted packaging company offering over 40 years' experience with innovative and cost effective solutions for today's expanding packaging market...
Landed Price
| Mansfield 4122 QLD |
Call Now
|
Visit Site
Landed Price makes importing easy! When importing, there are so many different costs involved to get your goods delivered to your door. There can be p...
Think Convenience Pty Ltd
| Kangaroo Point 4169 QLD |
Call Now
|
Visit Site
We provide busy shoppers with a convenient alternative to supermarkets without sacrificing value, range, freshness or quality of shopping experience. ...
Idasafety Pty Ltd
| Maroochydore 4558 QLD |
Call Now
|
Visit Site
Idasafety is an online wholesaler of premium industrial workwear and personal protective equipment (PPE). Idasafety distributes it safety equipment ac...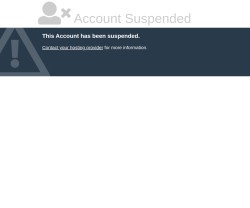 Oz Eco Group Pty Ltd
| Malaga 6090 QLD |
Call Now
|
Visit Site
Oz-Chill is an Australian company and world-leading supplier of natural refrigerants. Oz-Chill's hydrocarbon refrigerants are energy efficient, e...