What About Me?
Content suggestions
for "health"...

An Eye Check-Up Could Save Your Life!
As far as regular health checks go, an eye exam is one of the simplest – and it can usually be bu...



How to Ensure Workplace Safety for Employees
As an employer, you need to create a safe environment for your employees. You need to make them fee...



Why Every Aussie Backyard Needs A Slimline Water Tank
If you think of water tanks as something you'll only see out in countryside farms, we've got great ...



Impact of COVID on work practices for Lawyers in Caboolture
The current pandemic has disrupted many industries in Australia including for lawyers and solicitor...



Help yourtown to Help Young Aussies
Australian millennials get a bad rap. What most Australians don't know is that even under the best ...



How A Funeral Order Of Service Helps You Say Goodbye
A funeral is an opportunity to express love, to describe the feelings you held for your loved one, ...


Got anything YOU want to add here?

The Healing Sanctuary
| Duncraig 6023 WA |
Call Now
|
Visit Site
The Healing Sanctuary in Perth offer a wide range of healing, spiritual guidance mediumship and deep insight including - <strong>Intuitive, Hea... Open Space Healing
| South Fremantle 6162 WA |
Call Now
|
Visit Site
Open Space Healing is a holistic healthcare centre where you'll heal and feel well in body and mind. Chiropractors Warmly Welcome You EXPERIENCE ... Moongodess
| CANBERRA 2621 ACT |
Call Now
|
Visit Site
I provide Reiki & Psychic Intuitive healing therapy from my Reiki practice located within the greater Canberra area. I provide a warm supportive a...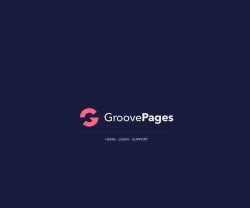 Living Optimal Of Sydney Autism Training
| Parramatta 2150 NSW |
Call Now
|
Visit Site
We are a mobile business & offer our services all over the Sydney metro area. We help autistic individuals become more emotionally balanced which ...
Melissa Matthews
| BEECROFT 2119 NSW |
Call Now
|
Visit Site
Clairvoyant and Psychic Readings in Beecroft, Sydney. Melissa Matthews offers intuitive readings for guidance, clarity and perspective. She brings thr...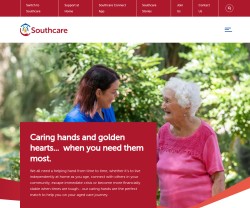 Southcare
| Manning 6152 WA |
Call Now
|
Visit Site
Southcare is a not-for-profit business providing personalised aged home care and community services that support you to live with dignity and respect ...