What About Me?
Content suggestions
for "marine"...

Mosaic Tiles - Making A Good Purchase
For an exhilarating interior design, why not integrate even just a few pieces of glass mosaics? A t...



Margaret River for Singaporean Expats
The definitive Margaret River Guide for the Singaporean Ex-Pat on holiday! You see Singaporeans and...



Australian Marine Sales, Parts & Repairs
Anything marine - sales, repairs, parts etc - that's what the heading says this section is all abou...


Oops! That didn't work out did it?
Oh well... early days :)
Have YOU got something you'd like to add here?
Or maybe you can search for me:)
Search Again...
Race Boat Specialists
| Carrum Downs 3201 VIC |
Call Now
|
Visit Site
Online supplier of marine engines, parts, plumbing, hardware, tools, safety gear, clothing and accessories, RBS is your one stop shop for all things m...
Boat Hardware
| BULN BULN 3821 VIC |
Call Now
|
Visit Site
Boat Hardware is a place from where we can get all type of high quality boat accessories and parts at reasonable rates. ...
C H Smith Marine Pty Ltd
| Collingwood 3066 VIC |
Call Now
|
Visit Site
As well as all your Boating, Fishing and Electronics needs... CH Smith Marine also takes care of your house and garden - providing an entire range of ... JV Marine World
| Braeside 3195 VIC |
Call Now
|
Visit Site
JV Marine is the biggest marine superstore in Australia. We can help you find, see, touch, and take home your perfect boat from our huge stock of Aust...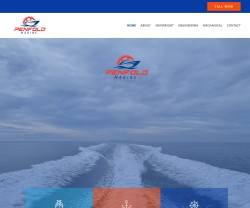 Penfold Marine
| Williamstown 3016 VIC |
Call Now
|
Visit Site
Penfold Marine has extensive experience in all aspects of boat maintenance, repairs and modifications. We are well-versed in insurance claims if your ...
Thru Flow Australia Pty Ltd
| Mulgrave 3170 VIC |
Call Now
|
Visit Site
Thruflow Australia has been distributing the Thruflow product range in Australia since 2005. In that time we have supplied over 5000 panels to a broad...
Superyacht Australia
| Melbourne 3004 VIC |
Call Now
|
Visit Site
Superyacht Australia (SYBA) is an organisation of businesses providing products and superyacht infrastructure services of Marine Yachting Advertising ...