 Homeworx Homes
| Subiaco 6904 WA |
Call Now
|
Visit Site
Homeworx Homes takes the stress out of planning and building by providing you with expert assistance to finance, development and land packages to buil...
Shoestring Decorators
| South Fremantle 6162 WA |
Call Now
|
Visit Site
Matching your design style with your budget. Our business dovetails years of experience in interior design with home handyman services. One consultati... Perth Finance Brokers
| Butler 6036 WA |
Call Now
|
Visit Site
Perth Finance Brokers offer a wide range of financial services. Whether it's a personal loan, car loan, home loan, refinance, a business loan or ...
What About Me?
Content suggestions
for "home"...

Will Real Estate Crash In Australia?
It's no secret that Australian property prices have been dropping for the past few months. Are Real...



What's Hot In Kitchens?
About to build your dream home - or wanting to update your current kitchen? Here's your guide to wh...



Choosing the Best Water Tank For You
If you're thinking of significantly saving on your water bills while contributing to Australia's wa...



Why Every Aussie Backyard Needs A Slimline Water Tank
If you think of water tanks as something you'll only see out in countryside farms, we've got great ...



Impact of COVID on work practices for Lawyers in Caboolture
The current pandemic has disrupted many industries in Australia including for lawyers and solicitor...



Best Book Week Costume Ideas
Book Week is a great time for kids to have fun with dressing up as their favourite storybook charac...


Got anything YOU want to add here?

Kin Sitters
| Mosman Park 6012 WA |
Call Now
|
Visit Site
Do you need a babysitter in Perth, Melbourne, Sydney or Brisbane? With Kin Sitters, you can choose from 100s of trusted, reliable baby sitters that ha...
Octopus Skirting Boards
| Perth 6171 WA |
Call Now
|
Visit Site
We will supply, install and paint Skirting Boards from $9,99 per Lm in All Perth WA areas! Ours painted MDF Skirting Boards Perth WA adds style and el...
Mortgage Brokers Mandurah
| Mandurah 6210 WA |
Call Now
|
Visit Site
Mortgage Brokers in Mandurah are a great choice to use if needing any financial services in the Peel region of West Australia. We offer a fully mobile... Mortgage Broker Joondalup
| Joondlaup 6027 WA |
Call Now
|
Visit Site
Home loan and financial experts based in Joondalup but servicing all Perth northern suburbs in West Australia. Our mortgage brokers are experts when i...
Panache Living
| Guildford 6055 WA |
Call Now
|
Visit Site
Panache Living is a boutique fashion, jewellery, homeware and furniture store in Guildford, Perth. We have an extensive range of artisan jewellery fro...
Home Loans for Professionals
| Karrinyup 6018 WA |
Call Now
|
Visit Site
Home Loans for Professionals assist busy professionals 'Purchase Assets'. Professionals employ our services who appreciate our knowledge of ...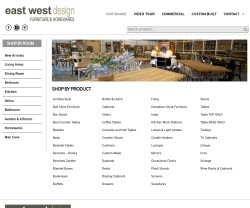 East West Design
| South Fremantle 6162 WA |
Call Now
|
Visit Site
East West Design is Australia's largest privately-owned furniture warehouse & retail store selling direct to the public. With over 10,000 pro... cash4goods
| Perth 6101 WA |
Call Now
|
Visit Site
CASH4GOODS BUYS & SELLS QUALITY SECOND HAND FURNITURE, COLLECTABLES AND HOUSEHOLD GOODS. If you are down sizing, re-locating, moving overseas or ...
Easy Access Lifts
| Malaga 6090 WA |
Call Now
|
Visit Site
A huge range of elevators, stair lifts and dumbwaiters. All tailored to suit you. To see how we can help improve the functionality of your space conta...
The Home Loan Coach
| Victoria Park 6100 WA |
Call Now
|
Visit Site
Buying property can be exciting and daunting at the same time, and time-consuming too. With many different types of loans out there, and hundreds of h...
Clearpond
| Kewdale 6105 WA |
Call Now
|
Visit Site
Clearpond is an Australian leading supplier of ponds, pond pumps, pond liner, lake maintenance products and more. Contact us today....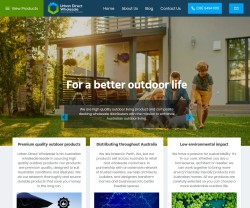 Urban Direct Wholesale
| Cockburn Central 6164 WA |
Call Now
|
Visit Site
Low maintenance composite decking and screening WA distributor for luxury shadow spec umbrellas....