Nest Realty
| Ardross 6153 WA |
Call Now
|
Visit Site
Purchasing or selling real estate is a big decision, for many reasons. We understand that and how much it matters to you. Our focus is to really simpl... Property Registry
| West Perth 6005 WA |
Call Now
|
Visit Site
Property Registry is your go-to resource for information about property ownerships and valuations. With access to records that range from land title i... Tango Property Managers
| South Perth 6151 WA |
Call Now
|
Visit Site
Tango Property's range of comprehensive property management services takes care of everything you need, allowing you to sit back and enjoy your i...
What About Me?
Content suggestions
for "real estate"...

Will Real Estate Crash In Australia?
It's no secret that Australian property prices have been dropping for the past few months. Are Real...



Margaret River for Singaporean Expats
The definitive Margaret River Guide for the Singaporean Ex-Pat on holiday! You see Singaporeans and...



Author Submission Guidelines
Australian based businesses and writers are welcome to post professionally written articles for pub...



Our Feeds
Grab our feeds of all the latest stuff added to Come On Aussie....



Australian Real Estate Services
Looking for Property, Agents, Conveyancers? Or other Real Estate Services in Australia? Hopefully y...


Got anything YOU want to add here?

Dalkeith Terraces
| Dalkeith 6009 WA |
Call Now
|
Visit Site
On the corner of Gallop and Adelma Roads in Dalkeith, these luxury modern homes boast spacious living split over three levels. With stunning alfresco ...
Fox Tiny Homes
| Gnangara 6077 WA |
Call Now
|
Visit Site
Fox Tiny Homes manufacture the most robust, premium tiny homes/houses in Australia. We have been building the best granny flats and modular homes in W...
Officespace.com.au
| Hillarys 6025 WA |
Call Now
|
Visit Site
At OfficeSpace.com.au we appreciate that choosing the right office space can effectively determine if your business will sink or swim. Our area specif...
Subdivision Experts
| West Perth 6005 WA |
Call Now
|
Visit Site
Looking for a premium development management company in Perth? Subdivision Experts is your trusted partner in Success. We are a full-service provider ...
Settlement Agents Mandurah
| Mandurah 6210 WA |
Call Now
|
Visit Site
Settlement Agents Mandurah are the best choice when it comes to buying or selling a house or land in the Peel Region of Western Australia. You do not ...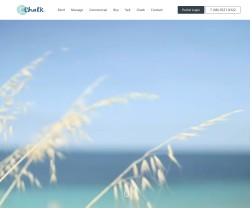 Chalk Property
| Rockingham 6168 WA |
Call Now
|
Visit Site
Experienced Property Management and Sales Real Estate Agency offering great service and a genuine, caring approach with all real estate clients and tr...
Zenith Surveyors Perth
| West Perth 6005 WA |
Call Now
|
Visit Site
Zenith Land Surveyors Perth are a small family owned company who provide professional, prompt and accurate surveying solutions to Perth City residents...
Stage Property
| East Perth 6004 WA |
Call Now
|
Visit Site
Real Estate agency.Licensed Real Estate agent which services include; buying, selling, asset management (property management), project marketing, over...
Remax Central
| Northbridge 6003 WA |
Call Now
|
Visit Site
Remax Central are highly experienced real estate agents Perth. We offer a wide range of real estate agency services, including residential property sa...
Grundmann & Associates
| Perth 6005 WA |
Call Now
|
Visit Site
Professional independent property valuers covering all Perth suburbs including Rockingham, Mandurah, Perth hills areas. We offer unbiased cost effecti...
Meadowbrooke Lifestyle Estate
| Boyanup 6237 WA |
Call Now
|
Visit Site
Located in the stunning south-west country town of Boyanup Meadowbrooke Lifestyle Estate is an exclusive over 55's lifestyle village. Meadowbrook...
Prompt Building Inspections WA
| Kardinya 6163 WA |
Call Now
|
Visit Site
Prompt Building Inspections of Western Australia offers house inspections for purchasers who want to know what is in the house they intend to buy. We ...