What About Me?
Content suggestions
for "Business"...

Who Are You Gonna Call?
"I'm not saying anything without my lawyer!" While we've all seen it on TV, how do you know who the...



How to Ensure Workplace Safety for Employees
As an employer, you need to create a safe environment for your employees. You need to make them fee...


When to Call a Customs Broker
Bringing bulk goods into Australia can be a lengthy, complicated and expensive process - whether yo...



Choosing the Best Water Tank For You
If you're thinking of significantly saving on your water bills while contributing to Australia's wa...



Why Every Aussie Backyard Needs A Slimline Water Tank
If you think of water tanks as something you'll only see out in countryside farms, we've got great ...



Social Media Important for the Growth of Robina Lawyers
In the past some law firms have regularly used social media as a tool to communicate with their loc...


Got anything YOU want to add here?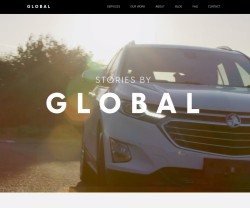 Global Pictures
| Surry Hills 2010 NSW |
Call Now
|
Visit Site
Here at Global we are storytellers. We partner directly with our clients to create corporate videos, tvcs, training videos, explainer videos, branded...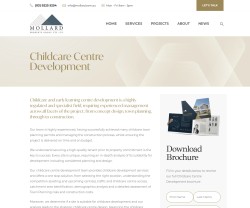 Mollard Property Group
| Melbourne 3000 VIC |
Call Now
|
Visit Site
Mollard Property Group are specialists in early learning centre development. Our early learning centre projects have reduced risks and quicker time f...
Fulcrum Strategic Advisors
| Albert Park 3206 VIC |
Call Now
|
Visit Site
Savvy organizations know the rate of change in the world today presents more risk than ever before. Yet, most are asleep at the wheel. They see sustai...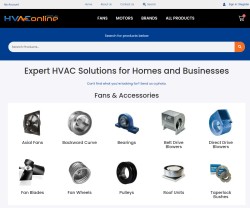 HVAC Online
| Mulgrave 3170 VIC |
Call Now
|
Visit Site
At HVAC Online, we supply Australia's largest range of online distributed HVAC components. These include exhaust fans, electric motors, high-effi...
North Lakes Signs
| North Lakes 4509 QLD |
Call Now
|
Visit Site
North Lakes Signs offer the standard of signage Brisbane businesses trust. Offering a comprehensive range of custom signage services including, buildi...
The Echelon Effect
| St Kilda 3182 NSW |
Call Now
|
Visit Site
With over 20 years of experience in business, strategy and operations, Echelon Effect founder Dave Meacham brings a wealth of commercial experience an...