What About Me?
Content suggestions
for "Music"...

"Amazing" New Series - Come Along For A Ride
A new YouTube Travel Series helps you uncover some hidden gems at your back door, including the lar...



Help yourtown to Help Young Aussies
Australian millennials get a bad rap. What most Australians don't know is that even under the best ...



Margaret River for Singaporean Expats
The definitive Margaret River Guide for the Singaporean Ex-Pat on holiday! You see Singaporeans and...



Anna Renata - WA Model / Actor Glamour Shot
This is an awesome pic of WA model and actor, Anna Renata, by Mike Beltrametti Photography. Thanks ...



Australian Music
Music soothes the soul and can reduce chronic pain from certain diseases. Or, it can just be fun....



Welcome to the "GC" - Queensland's Glorious Gold Coast!
Queensland's Gold Coast is the home city for the Commonwealth Games in 2018! Check out what's going...


Got anything YOU want to add here?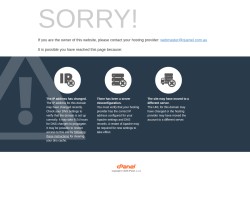 Quenel Mott
| Brisbane 4116 QLD |
Call Now
|
Visit Site
Quenel has been providing acoustic live entertainment professionally for over 10 years. You can regularly find him performing at Weddings, Corporate e...
JZ CENTRE STAGE
| Docklands 3008 VIC |
Call Now
|
Visit Site
JZ Centre Stage is an Australian music company which specialises in music education, music production and music performance. JZ Centre Stage's mi...
Sydney Bagpipers
| Blakehurst 2221 NSW |
Call Now
|
Visit Site
A very warm WELCOME to Sydney Bagpipers! The magnificent echo of the great Highland bagpipers across the landscape will immortalise your event, creati... Guitar Explorations
| Ivanhoe 3079 VIC |
Call Now
|
Visit Site
Our mission at Guitar Explorations is to provide a quality learning program for all guitar enthusiasts. We offer a face to face tuition service with ...
Andrew Scrivens Guitar
| Bardon 4065 QLD |
Call Now
|
Visit Site
Andrew Scrivens is a guitar coach based in Brisbane. After many years of focusing on studio recording and live performance, Andrew found that he had a...
PS Music Group
| Fortitude Valley 4006 QLD |
Call Now
|
Visit Site
It's in our company DNA at PS that after every decision has been succinctly written and thought unpacked, there will always be an afterthought. E...