"Music soothes the soul" they say... And apparently it can also reduce chronic pain from rheumatoid arthritis, osteoarthritis and depression. Put those earbuds on and soothe the pain.
Just don't crank up the volume too much LOL.
However... If you're after music for other, uhmmm... "normal" purposes... check out these entertainers and other music service providers.
Paul McCloud
| Buderim 4556 QLD |
Call Now
|
Visit Site
Friend of COA!
- Australian musician Paul McCloud performs and records easy listening music, country music and gospel music....
Music Eternal
| Seacliff 5049 SA |
Call Now
|
Visit Site
Music Eternal - Your Pathway to Musical Mastery! Welcome to Music Eternal, your destination to unlock creativity and foster a lifelong love for music....
Cefe Flynn Mastering
| Dulwich Hill 2203 NSW |
Call Now
|
Visit Site
I'm a dedicated mastering engineer who will bring to your project 10+ years of experience. I work with an assortment of some of the finest analog...
What About Me?
Content suggestions
for "Music"...

"Amazing" New Series - Come Along For A Ride
A new YouTube Travel Series helps you uncover some hidden gems at your back door, including the lar...



Help yourtown to Help Young Aussies
Australian millennials get a bad rap. What most Australians don't know is that even under the best ...



Margaret River for Singaporean Expats
The definitive Margaret River Guide for the Singaporean Ex-Pat on holiday! You see Singaporeans and...



Anna Renata - WA Model / Actor Glamour Shot
This is an awesome pic of WA model and actor, Anna Renata, by Mike Beltrametti Photography. Thanks ...



Australian Music
Music soothes the soul and can reduce chronic pain from certain diseases. Or, it can just be fun....



Welcome to the "GC" - Queensland's Glorious Gold Coast!
Queensland's Gold Coast is the home city for the Commonwealth Games in 2018! Check out what's going...


Got anything YOU want to add here?

RW Productions
| Sydney 2161 NSW |
Call Now
|
Visit Site
RW Productions is the home of music producer Roger Wehbe who aims to provide accessibility for smaller independent artists to a world-class and pristi...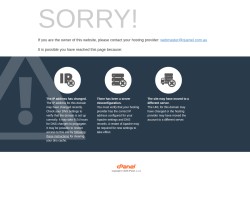 Quenel Mott
| Brisbane 4116 QLD |
Call Now
|
Visit Site
Quenel has been providing acoustic live entertainment professionally for over 10 years. You can regularly find him performing at Weddings, Corporate e...
JZ CENTRE STAGE
| Docklands 3008 VIC |
Call Now
|
Visit Site
JZ Centre Stage is an Australian music company which specialises in music education, music production and music performance. JZ Centre Stage's mi...
Sydney Bagpipers
| Blakehurst 2221 NSW |
Call Now
|
Visit Site
A very warm WELCOME to Sydney Bagpipers! The magnificent echo of the great Highland bagpipers across the landscape will immortalise your event, creati... Guitar Explorations
| Ivanhoe 3079 VIC |
Call Now
|
Visit Site
Our mission at Guitar Explorations is to provide a quality learning program for all guitar enthusiasts. We offer a face to face tuition service with ...
Andrew Scrivens Guitar
| Bardon 4065 QLD |
Call Now
|
Visit Site
Andrew Scrivens is a guitar coach based in Brisbane. After many years of focusing on studio recording and live performance, Andrew found that he had a...
PS Music Group
| Fortitude Valley 4006 QLD |
Call Now
|
Visit Site
It's in our company DNA at PS that after every decision has been succinctly written and thought unpacked, there will always be an afterthought. E... Hayllar Music Tours
| The Rocks 2000 NSW |
Call Now
|
Visit Site
One of the special aspects of our tours is that Elizabeth Hayllar's experience, personal contacts and inside knowledge of the classical music ind...
The Mac Project
| Richmond 3121 VIC |
Call Now
|
Visit Site
The Mac Project is a creative enterprise housing: The Mac Project Studio - a creative development studio based in Melbourne offering singing, vocal, a...
Big Bang Fuzz
| Potts Point 2011 NSW |
Call Now
|
Visit Site
Big Bang & Fizz is production music made simple. Dig into our hand-picked library of great labels, or ask our team to find the perfect tracks for...
AMS Music Centre
| Mount Waverley 3149 VIC |
Call Now
|
Visit Site
With 18 highly qualified and professional teachers, AMS Music Centre is the perfect starting point for anyone in Melbourne wanting to learn a musical ...
Soloman and Lacey
| Brunswick East 3057 VIC |
Call Now
|
Visit Site
Soloman and Lacey are Entertainment Artists who perform both locally and Internationally. Soloman and Lacey provide high-quality entertainment to corp...