Sorry - no funny message from me here. I haven't got any "funny" dental stories to share lol :)
Instead… you can find lots of new Australian Dentists and Dental Services websites right here - on Come On Aussie! New Directions Dentistry - Dentist Teneriffe
| Teneriffe 4005 QLD |
Call Now
|
Visit Site
At New Directions Dentistry, Our dentist Teneriffe provides holistic, caring, and affordable dentistry for you and your family. Conveniently situated ...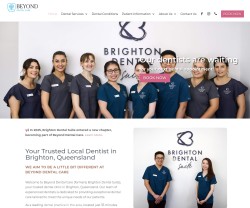 Brighton Dental Suite
| Brighton 4017 QLD |
Call Now
|
Visit Site
Dentists Dr Mei Ting Tan and Dr Ken Chen welcome all ages, from children to adults. You can find solutions such as crowns and bridges, Zoom teeth whit...
Hulme Court Dental and Implant Centre
| Hulme Court 6154 WA |
Call Now
|
Visit Site
Hulme Court Dental and Implant Centre offers a full range of dental services, from routine exams to advanced procedures. HC Dental provides everything...
What About Me?
Content suggestions
for "Dentist"...

Unhealthy Ways Of Consuming Fruit For Your Teeth
Fruit. It's an excellent source of vitamins, minerals and antioxidants. Eating fruit daily can redu...



How Do You Choose a Dentist?
We all understand the need of proper dental care and its benefits. However many of us remain unawar...



Australian Dentists
Find New Australian Dentists and Dental Services Websites right here @ Come On Aussie...


Oops! That didn't work out did it?
Oh well... early days :)
Have YOU got something you'd like to add here?
Or maybe you can search for me:)
Search Again...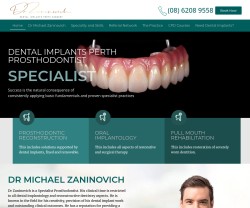 The Dental Implants Perth Surgery
| Perth 6000 WA |
Call Now
|
Visit Site
Dr Michael Zaninovich is a Specialist Prosthodontist. His clinical time is restricted to all aspects of dental implantology and reconstructive dentist... Aria Dental Implant Centre
| Perth 6000 WA |
Call Now
|
Visit Site
Aria Dental has built an outstanding reputation as Western Australia's premium specialist dental clinic located in the Perth CBD. Aria Dental is...
Dentista Dental Centre
| Noranda 6062 WA |
Call Now
|
Visit Site
Hi and Welcome to Dentista Dental Centre. My Name is Dr Carla Graneri and I am a Dentist at Dentista Dental Centre in Noranda, Western Australia. I un...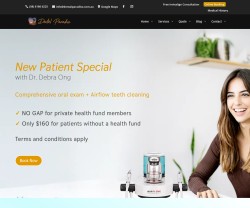 Excel Dental Care
| Osborne Park 6017 WA |
Call Now
|
Visit Site
Excel Dental Care are your trusted Perth Dentists providing general, cosmetic and emergency dental treatments and dental care. Committed to provide yo... High Street Dental Penrith
| Penrith 2750 NSW |
Call Now
|
Visit Site
Welcome to High Street Dental Penrith Our bright, spacious practice is well-situated, in downtown Penrith. The first thing you'll notice is the s... King Street Dental
| Warrawong 2502 NSW |
Call Now
|
Visit Site
King Street Dental is the newest and nicest dental clinic in Warrawong in the heart of Wollongong Australia. Led by Dr. Shabbir Kermali, we specialize...
Ashmore Dental
| Ashmore 4214 QLD |
Call Now
|
Visit Site
Ashmore Dental is your local family dental practice in Ashmore on the Gold Coast. Ashmore Dental offers a wide range of dental treatments including ge...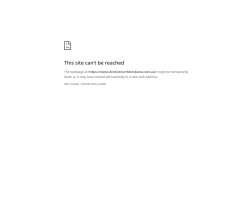 Dentist North Brisbane
| Brisbane City 4000 QLD |
Call Now
|
Visit Site
Dentist North Brisbane is the one-stop dental clinic for all your dental service needs. Whatever dental problems you might have, their dental professi...
Oasis Orthodontics
| Perth 6030 WA |
Call Now
|
Visit Site
We offer a wide range of orthodontic services, at Oasis Orthodontics. We are committed to your well-being. Whether you're looking for treatment ...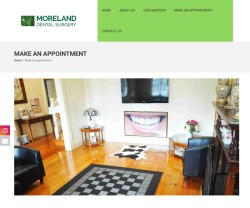 Moreland Dental Surgery
| Melbourne 3056 VIC |
Call Now
|
Visit Site
Our services cover all dental needs and there is nothing that a visit to Moreland Dental Surgery can't take care of. We offer general dentistry, ...
TL Dental
| Port Macquarie 2444 NSW |
Call Now
|
Visit Site
Independently owned and run, family dental practice in Port Macquarie, NSW. Our ambition at TL Dental is simple, when you're happy, we're ha...
Platinum Dental
| Nelson Bay 2315 NSW |
Call Now
|
Visit Site
Platinum Dental is a family friendly dental clinic located in Nelson Bay, near Newcastle in New South Wales. Platinum Dental offer an array of dental ...