What About Me?
Content suggestions
for "Counselling"...

Help yourtown to Help Young Aussies
Australian millennials get a bad rap. What most Australians don't know is that even under the best ...



Australian Counselling
Counsellors are trained to provide support, advice and practical assistance to you for all sorts of...


Oops! That didn't work out did it?
Oh well... early days :)
Have YOU got something you'd like to add here?
Or maybe you can search for me:)
Search Again...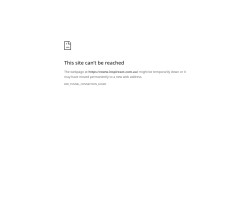 Inspire ACT
| Canberra 2602 ACT |
Call Now
|
Visit Site
As a life & career coach in Canberra, I love, and have made it my mission, to empower adolescents, adults and couples to live from the heart of wh...
Emotional Wellbeing Centre
| Eltham 3095 VIC |
Call Now
|
Visit Site
Sue Dawson is an experienced, qualified and caring practitioner who practices Kinesiology, Somatic Psychotherapy, Therapeutic Touch, Facial Harmony an...
William Macaulay Counselling Perth
| Wembley 6014 WA |
Call Now
|
Visit Site
Are you finding aspects of life challenging, overwhelming or stressful? Located in Wembley & Como, William Macaulay Counselling Perth offers high...
Central Coast Counselling - Susan Felsch
| Tuggerah 2259 NSW |
Call Now
|
Visit Site
Central Coast Counselling takes pride in offering affordable counselling that heals. Our expert counsellor is passionate in giving hope, and restoring...
Personal Endeavour Coaching
| Heddon Greta 2321 NSW |
Call Now
|
Visit Site
Personal Endeavour Coaching is a Weekend Coaching Business based in Newcastle, New South Wales. I offer 3 Coaching packages: 1 to 1 Personal Coaching....
Cottesloe Counselling and Psychology Centre
| COTTESLOE 6011 WA |
Call Now
|
Visit Site
We offer a range of psychology and counselling services for clients around Perth. Conveniently located at Cottesloe we service most clients on premise...