What About Me?
Content suggestions
for "counselling"...

Help yourtown to Help Young Aussies
Australian millennials get a bad rap. What most Australians don't know is that even under the best ...



Australian Counselling
Counsellors are trained to provide support, advice and practical assistance to you for all sorts of...


Oops! That didn't work out did it?
Oh well... early days :)
Have YOU got something you'd like to add here?
Or maybe you can search for me:)
Search Again...
Personal Endeavour Coaching
| Heddon Greta 2321 NSW |
Call Now
|
Visit Site
Personal Endeavour Coaching is a Weekend Coaching Business based in Newcastle, New South Wales. I offer 3 Coaching packages: 1 to 1 Personal Coaching....
Cooks Hill Counselling
| Hamilton South 2303 NSW |
Call Now
|
Visit Site
David Bulbert and Monica Bound founded Cooks Hill Counselling and they have been providing high-quality counselling services to families in and around...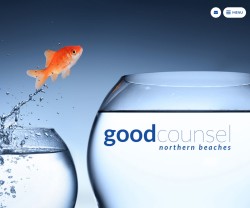 Good Counsel Northern Beaches
| Warriewood 2102 NSW |
Call Now
|
Visit Site
Good Counsel provides professional counselling services to Individuals, children, young people, couples and families. We take a common sense approach ... Embodied Presence
| Crows Nest 2065 NSW |
Call Now
|
Visit Site
The Embodied Presence Process weaves together relational gestalt psychotherapy, body awareness psychotherapy, sound therapy, energy medicine and the l...
Inner Dimensions
| Argenton 2284 NSW |
Call Now
|
Visit Site
John McColl is an experienced Hypnotherapist, Life Coach and Counsellor who works with a wide variety of clients in a relaxed and supportive environme...
Clinical Hypnotherapy
| Sydney 2000 NSW |
Call Now
|
Visit Site
Jeremy Barbouttis provides clinical hypnotherapy and counselling of the highest standard, offering solutions that help with: Anxiety, Anxiety Disorder...