Haven Botanical
| Mullumbimby 2482 NSW |
Call Now
|
Visit Site
Haven Botanical offer the very finest floral arrangements in Byron Bay, and the surrounding areas.<br />We can deliver to Mullumbimby, Byron Bay...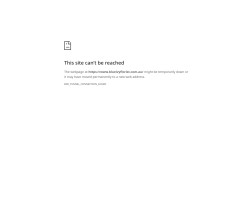 Blue Ivy Florist
| Terrigal 2260 NSW |
Call Now
|
Visit Site
Unique Florist based in Terrigal on the wonderful Central Coast NSW. Fun, creative and modern. We Specialise in unique designer pieces. If you're...
Flowers With Passion
| Chippendale 2008 NSW |
Call Now
|
Visit Site
Beautiful flowers delivered to homes, businesses and hospitals across the Sydney CBD. Order securely online. We are a 100% Australian family-owned and...
What About Me?
Content suggestions
for "flowers"...

5 National Parks You Should Visit in Australia
Australia is filled with some of the most beautiful parks in the world. We will talk about the top ...



How To Transform Your Outdoor Space Into A Balinese Retreat
Are you looking to create a Bali inspired tropical retreat in your backyard? Come and explore some ...



The "Green Behind The Gold"
Escape to explore the natural wonders of the Gold Coast Hinterland and you'll have an experience wh...



Australian Flowers and Florists
There's squillions of "flower quotes" I could use here to jazz this up. But these just don't need i...



Australian Wedding Flowers
The flowers you choose for your wedding are extremely important. Make sure you get the right advice...


Got anything YOU want to add here?

Mudgee Monkey
| Mudgee 2850 NSW |
Call Now
|
Visit Site
We provide the Mudgee and Gulgong areas with beautiful fresh flowers daily. Using our online store you can send flower bouquets, boxes and floral arra...
Petal and Pod Floral
| Wahroonga 2076 NSW |
Call Now
|
Visit Site
Specialising in events and arrangements for corporate environments, Petal and Pod arrange and deliver stunning and one of a kind, seasonal fresh flowe...
Petal & Co.
| Parramatta 2150 NSW |
Call Now
|
Visit Site
Sydney based online florist offering a variety of luxury rose boxes and flower arrangement boxes for all occasions. All fresh roses are imported and a...
Floral Expressions
| Northmead 2152 NSW |
Call Now
|
Visit Site
Full service flower shop offering superior florist services. Flower deliveries for all occasions including weddings, funerals, birthdays, congratulati...
L Flora
| Surry Hills 2010 NSW |
Call Now
|
Visit Site
Surry Hills Florist specialising in wedding, event and corporate flowers. We also offer same day delivery on our range of bouquets, plants and giftwar...
Only Flowers Pty Ltd
| Albury 2640 NSW |
Call Now
|
Visit Site
Only flowers Australia's best ONLINE Florist provides reliable same day Flower Delivery for all types of Flowers, Roses, Lilies, Bouquets, fro local...
Meadow Flowers
| Bowral 2576 NSW |
Call Now
|
Visit Site
Meadow Flowers offer stunning mixes that flower from early summer through to late autumn. We provide a fresh approach combining floristic study, desig...
Flower Avenue
| Epping 2121 NSW |
Call Now
|
Visit Site
At Flower Avenue, our professional florists focus on giving you Value-for-money, Quality and Service. We guarantee the freshest of flowers and hampers...
Dianne's Fresh Flowers
| Sans Souci 2219 NSW |
Call Now
|
Visit Site
We specialise in flowers for every occasion. We've been operating in Sans Souci for over 26 years. Free delivery to local suburbs and St. George ...
The Flower Scene
| Roseville Chase 2069 NSW |
Call Now
|
Visit Site
The Flower Scene, founded by Lisa, is a premium florist with over 28 years of experience in the industry, creating beautiful flowers design and uses ...
Warringah Florist
| Manly Vale 2093 NSW |
Call Now
|
Visit Site
Warringah Florist, we provide prompt flower deliveries with experience and attention to detail, we offer friendly,genuinely caring and helpful service...
BandM Florist
| Monterey 2217 NSW |
Call Now
|
Visit Site
B & M Florist is a team of eight; we pride our self in offering exceptional quality flowers and goods. Consistently keeping up to date with local...