What About Me?
Content suggestions
for "Wedding Flowers"...

How To Transform Your Outdoor Space Into A Balinese Retreat
Are you looking to create a Bali inspired tropical retreat in your backyard? Come and explore some ...



Australian Flowers and Florists
There's squillions of "flower quotes" I could use here to jazz this up. But these just don't need i...



Australian Wedding Flowers
The flowers you choose for your wedding are extremely important. Make sure you get the right advice...


Oops! That didn't work out did it?
Oh well... early days :)
Have YOU got something you'd like to add here?
Or maybe you can search for me:)
Search Again...
Melbourne Florist
| Brighton East 3187 VIC |
Call Now
|
Visit Site
Award winning Talented team of florists with over 30 years experience renowned for creating unique modern leading edge designs. Visit www.melbourneflo...
Floral Expressions
| Northmead 2152 NSW |
Call Now
|
Visit Site
Full service flower shop offering superior florist services. Flower deliveries for all occasions including weddings, funerals, birthdays, congratulati...
Flowers by Brett Matthew John
| Prahran 3181 VIC |
Call Now
|
Visit Site
Our mission is to create floral arrangements with love and integrity for celebrations, homes and businesses....
Grande Fiore Florist
| Leeming 6149 WA |
Call Now
|
Visit Site
Grande Fiore Florist - Weddings : Events : Corporate. Flowers and weddings are a match made in heaven... From cascading table garlands to intricate, d...
Ballarat Wedding Flowers
| Mount Pleasant 3350 VIC |
Call Now
|
Visit Site
Ballarat Wedding Flowers is a locally owned business that caters for all weddings, big or small. Our eye for colour and design will give all brides a ...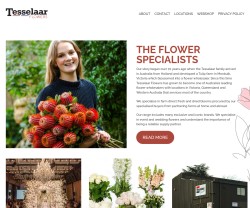 Tesselaar Flowers
| Monbulk 3793 VIC |
Call Now
|
Visit Site
Tesselaar Flowers prides itself on offering only the most exquisite bulk wedding flowers. With this budget friendly option, they can help you create w...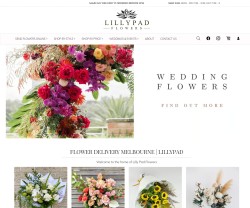 Lillypad
| Reservoir 3073 VIC |
Call Now
|
Visit Site
Established in 2001 as a florist our locally owned business now delivers beautiful bouquets of flowers locally, interstate and overseas for our custom...