What About Me?
Content suggestions
for "Wedding Photographer"...

How To Transform Your Outdoor Space Into A Balinese Retreat
Are you looking to create a Bali inspired tropical retreat in your backyard? Come and explore some ...



Sunset Wedding Ceremony… Ahhh…
A perfect sunset can make any wedding even more memorable....



Australian Wedding Photographers
Make sure you capture all the special moments from your Wedding day by using a professional :)...


Oops! That didn't work out did it?
Oh well... early days :)
Have YOU got something you'd like to add here?
Or maybe you can search for me:)
Search Again...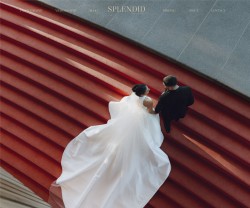 Splendid Photos & Video
| Leichhardt 2040 NSW |
Call Now
|
Visit Site
Splendid Photos & Video is an award winning wedding photography studio located in Sydney. Our professional wedding photographers can deliver top q... Adept Photo Booths
| Leederville 6007 WA |
Call Now
|
Visit Site
Adept Photo Booths provides high quality photo experiences around Perth for your wedding, birthday, gala ball, sports event, brand activation or speci...
Lavan Photography
| Melbourne 3004 VIC |
Call Now
|
Visit Site
Melbourne based team specializing in Wedding Photography and Videography services. Creating modern and natural images and video, with a unique blend o...
Kings Weddings Film & Photography
| Fairfield 2165 NSW |
Call Now
|
Visit Site
Your wedding day is a once in a lifetime opportunity and the beginning of a beautiful adventure! Imagine planning the wedding day for a long time, and...
The Tail of Two
| Queanbeyan 2620 NSW |
Call Now
|
Visit Site
Sam & Sally (aka The Tail of Two are a vibrant, fun loving couple from Canberra who have a passion for cinematic wedding videography. This is the ...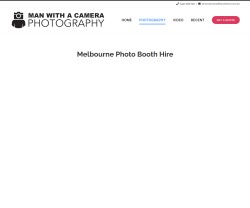 Kapture Booth
| Beaconsfield 3807 VIC |
Call Now
|
Visit Site
Kapture Booth - Photo Booth Hire Melbourne. Looking for a Photo Booth Hire with a difference? A business who will go above and beyond your expectation...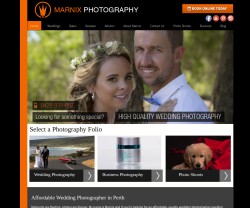 Marnix Photography
| Safety Bay 6169 WA |
Call Now
|
Visit Site
My name is Marnix and I am a photographer located in Perth. This makes Marnix Photography. Clear, elegant, personal, relaxed and stylish. That is what...