What About Me?
Content suggestions
for "health"...

What your Feet Say About You
Your feet are your body's foundation, so it's no wonder that they may provide the first clues of a ...



An Eye Check-Up Could Save Your Life!
As far as regular health checks go, an eye exam is one of the simplest – and it can usually be bu...



How to Ensure Workplace Safety for Employees
As an employer, you need to create a safe environment for your employees. You need to make them fee...



Why Every Aussie Backyard Needs A Slimline Water Tank
If you think of water tanks as something you'll only see out in countryside farms, we've got great ...



Impact of COVID on work practices for Lawyers in Caboolture
The current pandemic has disrupted many industries in Australia including for lawyers and solicitor...



Help yourtown to Help Young Aussies
Australian millennials get a bad rap. What most Australians don't know is that even under the best ...


Got anything YOU want to add here?

Invested Medical
| Chatswood 2057 NSW |
Call Now
|
Visit Site
We believe that when it comes to health and well-being, there is no such thing as being over-prepared. Those vital seconds of proper care can make all... Vitality Club
| Sydney 2018 NSW |
Call Now
|
Visit Site
Vitality Club is your local in home care service provider in Sydney. Their home care services, including home care packages, are complimented by a ran...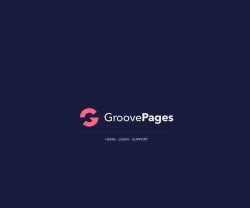 Living Optimal Of Sydney Autism Training
| Parramatta 2150 NSW |
Call Now
|
Visit Site
We are a mobile business & offer our services all over the Sydney metro area. We help autistic individuals become more emotionally balanced which ...
Melissa Matthews
| BEECROFT 2119 NSW |
Call Now
|
Visit Site
Clairvoyant and Psychic Readings in Beecroft, Sydney. Melissa Matthews offers intuitive readings for guidance, clarity and perspective. She brings thr...
Your Side
| Chatswood 2067 NSW |
Call Now
|
Visit Site
Your Side Australia provide home care packages in Sydney and surrounds to elderly and disabled patients, in order to allow them to live a better life....
Eden Tattoo Removal
| Sans Souci 2219 NSW |
Call Now
|
Visit Site
For the best laser tattoo removal Sydney wide, book an appointment with Eden Tattoo Removal today. Using only the latest PIcoWay technology, Eden Tatt...