What About Me?
Content suggestions
for "wedding"...

How To Transform Your Outdoor Space Into A Balinese Retreat
Are you looking to create a Bali inspired tropical retreat in your backyard? Come and explore some ...



Sunset Wedding Ceremony… Ahhh…
A perfect sunset can make any wedding even more memorable....



Author Submission Guidelines
Australian based businesses and writers are welcome to post professionally written articles for pub...



Our Feeds
Grab our feeds of all the latest stuff added to Come On Aussie....



Australian Flowers and Florists
There's squillions of "flower quotes" I could use here to jazz this up. But these just don't need i...



Australian Wedding Information
There's about 900+ wedding specialists in this section who are very happy to assist you on your spe...


Got anything YOU want to add here?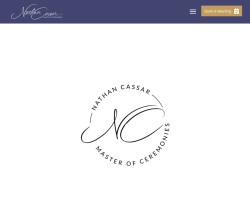 Nathan Cassar: Master of Ceremonies
| Harrington Park 2567 NSW |
Call Now
|
Visit Site
World-Class Entertainer & Master of Ceremonies. Specialising in Weddings, Corporate, and Special Events. Elevate your occasion with a signature, u...
The Sposa Group
| Leichhardt 2040 NSW |
Call Now
|
Visit Site
The Sposa Group, a top Australian bridal shop located in Sydney offers a diverse range of designer wedding dresses and gowns at affordable prices. For...
Kings Weddings Film & Photography
| Fairfield 2165 NSW |
Call Now
|
Visit Site
Your wedding day is a once in a lifetime opportunity and the beginning of a beautiful adventure! Imagine planning the wedding day for a long time, and...
The Tail of Two
| Queanbeyan 2620 NSW |
Call Now
|
Visit Site
Sam & Sally (aka The Tail of Two are a vibrant, fun loving couple from Canberra who have a passion for cinematic wedding videography. This is the ...
FAVOUR PERFECT
| CHIFLEY 2036 NSW |
Call Now
|
Visit Site
No matter how you spell it or say it - Favours, Favors, Bomboniere, Bonbonniere, Bonbonieres - Favour Perfect understands that each and every event is...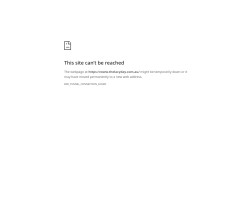 The Lacy Day
| Dulwich Hill 2203 NSW |
Call Now
|
Visit Site
We are more than a bridal shop. The Lacy Day is a one-stop bridal haven in Sydney that provides individual designer wedding dresses, pre-wedding/wedd...