Paul McCloud
| Buderim 4556 QLD |
Call Now
|
Visit Site
Friend of COA!
- Australian musician Paul McCloud performs and records easy listening music, country music and gospel music....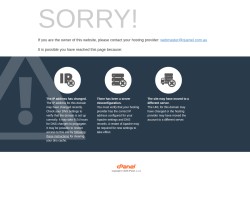 Quenel Mott
| Brisbane 4116 QLD |
Call Now
|
Visit Site
Quenel has been providing acoustic live entertainment professionally for over 10 years. You can regularly find him performing at Weddings, Corporate e...
Andrew Scrivens Guitar
| Bardon 4065 QLD |
Call Now
|
Visit Site
Andrew Scrivens is a guitar coach based in Brisbane. After many years of focusing on studio recording and live performance, Andrew found that he had a...
What About Me?
Content suggestions
for "music"...

"Amazing" New Series - Come Along For A Ride
A new YouTube Travel Series helps you uncover some hidden gems at your back door, including the lar...



Help yourtown to Help Young Aussies
Australian millennials get a bad rap. What most Australians don't know is that even under the best ...



Margaret River for Singaporean Expats
The definitive Margaret River Guide for the Singaporean Ex-Pat on holiday! You see Singaporeans and...



Anna Renata - WA Model / Actor Glamour Shot
This is an awesome pic of WA model and actor, Anna Renata, by Mike Beltrametti Photography. Thanks ...



Australian Music
Music soothes the soul and can reduce chronic pain from certain diseases. Or, it can just be fun....



Welcome to the "GC" - Queensland's Glorious Gold Coast!
Queensland's Gold Coast is the home city for the Commonwealth Games in 2018! Check out what's going...


Got anything YOU want to add here?

PS Music Group
| Fortitude Valley 4006 QLD |
Call Now
|
Visit Site
It's in our company DNA at PS that after every decision has been succinctly written and thought unpacked, there will always be an afterthought. E...
MediaRoom Installations
| Redland Bay 4165 QLD |
Call Now
|
Visit Site
At MediaRoom Installations we pride ourselves as being one of Brisbanes best Audio Visual Specialist's with over 21 years experience. Call us today ...
Hifi Specialist
| Biggera Waters 4216 QLD |
Call Now
|
Visit Site
We design, sell and install high quality Home Theatre, HiFi Stereo systems, Multi-room Audio Visual systems and Automation/ Integration Systems for re...
Check One Two - Guitar Lessons in Brisbane
| Goodna 4300 QLD |
Call Now
|
Visit Site
Check One Two's Guitar Lessons are interesting and engaging with new songs (modern and classic), techniques, theory and LOTS of playing. Complicated...
AVL Industries
| Surfers Paradise 4217 QLD |
Call Now
|
Visit Site
Professional QLD based AV & Security Installations Company custom designing your specific requirements/projects. Specialising in leading Nightclub...
Heliport Studios
| Buderim 4556 QLD |
Call Now
|
Visit Site
Heliport studios is a world-class recording studio on the Sunshine Coast. With its state-of-the-art music recording equipment, innovative layout, and ...
Sono School Of Music
| INDOOROOPILLY 4068 QLD |
Call Now
|
Visit Site
At Sono School Of Music you can expect well developed, quality singing lessons that are designed to help you achieve your singing goals. Our voice coa...
Brisbane Music Studio
| Seven Hills 4170 QLD |
Call Now
|
Visit Site
We are a fun and supportive music studio providing our students with the best teachers in piano, singing and guitar. Our teachers have been guiding ou... Banana Llama Studios
| Pacific Pines 4211 QLD |
Call Now
|
Visit Site
Banana Llama Studios is based on the sunny Gold Coast, Australia. Owned and operated by Luke Garfield, it offers audio recording, music production, mi...
Out of the Blue Entertainment
| Bentley Park 4869 QLD |
Call Now
|
Visit Site
Professional musicians and entertainers, Julie McLaughlin and Jim Black, have been tailoring unforgettable performances for audiences with a diversity...
Love Night Life
| Albert Avenue 4218 QLD |
Call Now
|
Visit Site
My dreams...love! My imagination...love! My music...love! My dance... love!My journey continues... My door opens.Once in... I'll know my way arou...
Tall Poppy Productions
| Salisbury 4107 QLD |
Call Now
|
Visit Site
Tall Poppy offers Professional Recording Services, CD Duplications, CD Replications, Band Photography, Film Clips, Graphic Design, Mastering, CD Artwo...