What About Me?
Content suggestions
for "wedding"...

How To Transform Your Outdoor Space Into A Balinese Retreat
Are you looking to create a Bali inspired tropical retreat in your backyard? Come and explore some ...



Sunset Wedding Ceremony… Ahhh…
A perfect sunset can make any wedding even more memorable....



Author Submission Guidelines
Australian based businesses and writers are welcome to post professionally written articles for pub...



Our Feeds
Grab our feeds of all the latest stuff added to Come On Aussie....



Australian Flowers and Florists
There's squillions of "flower quotes" I could use here to jazz this up. But these just don't need i...



Australian Wedding Information
There's about 900+ wedding specialists in this section who are very happy to assist you on your spe...


Got anything YOU want to add here?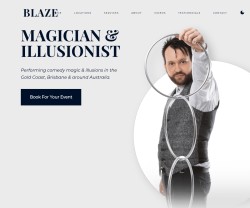 Blaze Magic
| Gold Coast 4211 QLD |
Call Now
|
Visit Site
Blaze the Gold Coast magician performs incredible magic and illusions throughout Australia! Bringing entertainment to school, libraries, churches, res...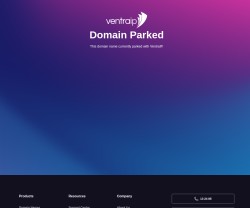 Ryan The Marriage Celebrant
| Brisbane 4000 QLD |
Call Now
|
Visit Site
Hi, I'm Ryan, a Brisbane based marriage celebrant! I'm an engaging, fun and experienced registered marriage celebrant in Brisbane who you hi...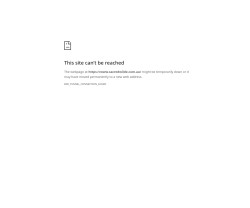 Sacred Wilde
| Yaroomba 4573 QLD |
Call Now
|
Visit Site
Boutique Wedding and Events Hire and Styling company aimed at the free-spirited bride, for those wanting something unique. I pride myself on giving ea...
JC Filmz
| Mount Louisa 4814 QLD |
Call Now
|
Visit Site
JC Filmz is a Townsville based company run by passionate Videographer Jason Cheslin. Every life event is a unique story just waiting to be told and wh... The Wedding Garter
| Broadbeach Waters 4218 QLD |
Call Now
|
Visit Site
The Wedding Garter is all things a brilliant bride needs. Discover our collections of wedding accessories, wedding jewellery, luxury wedding lingerie...
Onstage Weddings
| Enoggera 4051 QLD |
Call Now
|
Visit Site
We are a premium provider of top class wedding and event entertainment. We supply live music, bands, dj's and corporate entertainment across Bris...