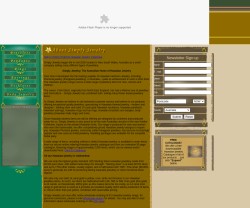 Simply Jewelry
| Greenhills 2323 NSW |
Call Now
|
Visit Site
Friend of COA!
- Largest supplier of Hawaiian and Plumeria (frangipani)Heritage jewelry for men,women and children in Australia.Ideal as wedding bridal jewellery.Sterl...
Mod Bands
| Cannon Hill 4170 QLD |
Call Now
|
Visit Site
Mod Bands specialises in high quality Apple Watch bands and accessories, without the genuine Apple pricetag! We have over 700 different styles/colours...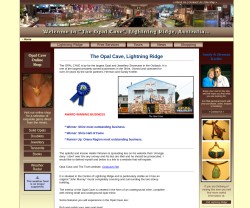 The Opal Cave, Lightning Ridge
| Lightning Ridge 2834 NSW |
Call Now
|
Visit Site
The Opal Cave in Lightning Ridge is owned and operated by Herman Kreller. For over 20 years, Herman and his wife Sandy have supplied a range of opal j...
What About Me?
Content suggestions
for "Jewellery"...

Australian Jewellery and Accessories
Looking for a stunning collection of rings, necklaces, bracelets, earrings and other fashion access...


Oops! That didn't work out did it?
Oh well... early days :)
Have YOU got something you'd like to add here?
Or maybe you can search for me:)
Search Again...
Masterset Jewellers
| Warners Bay 2282 NSW |
Call Now
|
Visit Site
FINE BESPOKE JEWELLERY - MADE JUST FOR YOU. A piece of fine jewellery is so much more than beautifully sculpted metal and stone. It is a touchable, we...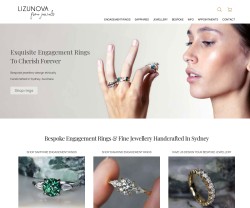 Lizunova Fine Jewels
| Sydney 2000 NSW |
Call Now
|
Visit Site
Contemporary Sydney jewellers. Bespoke & custom made engagement rings, wedding rings, sapphire rings, diamond rings, earrings, necklaces, and brac...
Jewelito Australia
| Richmond 3121 VIC |
Call Now
|
Visit Site
Jewelito Australia connects global jewellery designers with the world. All our jewellery is made from the finest materials, is hypoallergenic and cust...
The Salty Fox
| Kensington 3031 VIC |
Call Now
|
Visit Site
The Salty Fox is an Australian owned and operated online retail store which stocks a great range of quality cufflinks, apple watch bands, wallets, pho...
Men's Leather Belts
| BERRI 5343 SA |
Call Now
|
Visit Site
The products on the MLB site are manufactured by Men's Leather Belts in Berri SA,which is a 100% Australian owned business, operated by Carl &amp...
Make Vana
| Brisbane 4133 QLD |
Call Now
|
Visit Site
Make Vana - Australian Handmade marketplace. Buy handmade jewelry, Silver jewellery, Crafts, fashion, cushion covers, homewares, vintage and unique it...
Gilletts Jewellers
| Alderley 4051 QLD |
Call Now
|
Visit Site
Australian jewellery manufacturer & retailer established in 1974 specialising in wedding rings, custom manufacturing and international brands. Cal...