Perth Homeguard is a family-owned business that manufactures, supplies and installs Australian-made security products for homes and businesses Austral...
At Hampton Shutters we specialize in Perth Plantation Shutters installations. We supply and install high-quality custom-made window shutters to client...
Custom Screens have been making the citizens of Perth feel safe and secure for over 35 years. We specialise in designing and producing high-quality se...
What About Me?
Content suggestions
for "doors"...

What's Hot In Kitchens?
About to build your dream home - or wanting to update your current kitchen? Here's your guide to wh...



Choosing the Best Water Tank For You
If you're thinking of significantly saving on your water bills while contributing to Australia's wa...



Why Every Aussie Backyard Needs A Slimline Water Tank
If you think of water tanks as something you'll only see out in countryside farms, we've got great ...



Six Best Renovations to Add Value to Your Home
Here are six of the best renovations to add value to your home.
...



5 End of Lease Cleaning Tips to Get Your Bond Back
If you're patient, detail-oriented and willing to put the time in, getting your bond back in full s...



How To Transform Your Outdoor Space Into A Balinese Retreat
Are you looking to create a Bali inspired tropical retreat in your backyard? Come and explore some ...


Got anything YOU want to add here?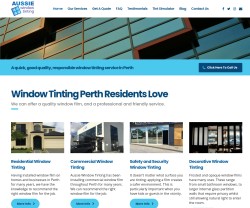 Aussie Window Tinting
| East Victoria Park 6101 WA |
Call Now
|
Visit Site
Aussie Window Tinting are one of Perth's most respected and experienced window tinting companies. Our core focus is residential and commercial ti...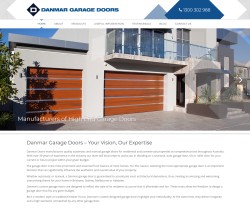 Danmar Garage Doors WA
| Wangara 6065 WA |
Call Now
|
Visit Site
Danmar Doors WA has been designing and manufacturing garage doors for over 30 years. We are a privately owned business with a national presence. Danma...
Joondalup Security Doors and Screens
| Wangara 6065 WA |
Call Now
|
Visit Site
Security we choose 316 Marine Grade Steel security systems. We believe in our product and hold ourselves to the highest standards, ensuring that no ma...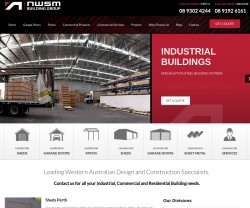 NWSM Building Group
| Wangara 6064 WA |
Call Now
|
Visit Site
NWSM (Northwest Shedmasters) was established in 1998 and today has grown to become one of Western Australia's leading design and construction specia...
A & K Gates
| Ellenbrook 6069 WA |
Call Now
|
Visit Site
A&K offers a diverse choice of gates and fences that combine aesthetics with utility. Whether you are in the market for an idiosyncratic enhanceme...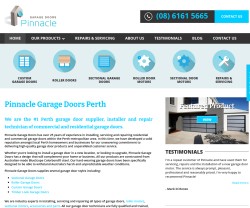 Garage Doors
| Coolbinia 6050 WA |
Call Now
|
Visit Site
Pinnacle Garage Doors provide professional advise and quality products. installed on time by experienced tradesmen. We supply the largest range of gar...
Perth Window & Door Replacement Company (08) 9200 2287 gives consumers with all the information they need to make enlightened choices. We would li...