What About Me?
Content suggestions
for "web design"...

Studying For GAMSAT Section 1
What's the best way to prepare for Gamsat Section 1? Find out how to maximize your score in this se...



"Amazing" New Series - Come Along For A Ride
A new YouTube Travel Series helps you uncover some hidden gems at your back door, including the lar...



Aspiring Career Options for a Marketing Degree Holder
Simply put, getting a master of marketing degree can give you the skills and knowledge necessary to...



Designing Camp Launches Magento 2 Upgrade Service
A Melbourne based eCommerce agency, designingcamp.com has launched a Magento 2 upgrade service to h...



👍 101 Australian Website Directories - A Detailed Analysis
We looked at 101 Australian Web Directories and subjected them to 37 different tests to determine h...



HTTPS Changes With Google Chrome
Google's taken the next step in forcing websites to use secure server certificates. Today they anno...


Got anything YOU want to add here?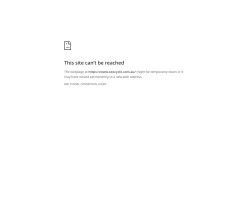 Web Prosperity Pty ltd
| West pennant hills 2126 NSW |
Call Now
|
Visit Site
Sydney based web design, SEO, copywriting & digital marketing company. SEO should be viewed as part of your business, not simply a service suppli...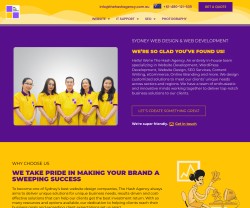 The Hash Agency
| Sydney 2000 NSW |
Call Now
|
Visit Site
We specialize in Web Development, WordPress Development Services, Web Designing, SEO Services, Content Writing, eCommerce Solutions, Online Branding a... Apptractive
| NORTH BONDI 2026 NSW |
Call Now
|
Visit Site
Apptractive is a mobile app and website development agency based in Sydney. We work with entrepreneurs, startups and businesses to build online soluti...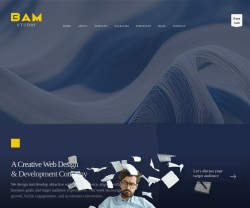 BAM Studio Web Services
| Sydney 2007 NSW |
Call Now
|
Visit Site
Forward thinking web design and development company. We build websites with attention to detail and search engine relevancy. Closing the gap between ...
The Web Warriors
| Balmain 2041 NSW |
Call Now
|
Visit Site
Let us help your business with a website that attracts visitors, converts them to paying customers and keeps them coming back.... Bapple
| Surry Hills 2010 NSW |
Call Now
|
Visit Site
Bapple exists to make your business communications efficient, memorable, attractive and as engaging as possible, ultimately leading to better business...