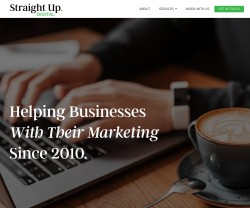 Straight Up Digital
| Burleigh Heads 4220 QLD |
Call Now
|
Visit Site
Welcome to Straight Up Digital, a customer centric, full-service digital marketing agency, based on the sunny Gold Coast. Digital Marketing is constan... Rainbow Marketing
| Brisbane 4068 QLD |
Call Now
|
Visit Site
Rainbow Marketing is a Digital Marketing agency aimed to bring a smile to the client's face by providing the best web development, search engine ...
Autom8 Now Pty Ltd
| Wynnum 4178 QLD |
Call Now
|
Visit Site
Helping Small Businesses to become visible in Google. At Autom8 Now we simplify SEO (Search Engine Optimisation), Social Media Ads, Google Ads, Google...
What About Me?
Content suggestions
for "advertising"...

Aspiring Career Options for a Marketing Degree Holder
Simply put, getting a master of marketing degree can give you the skills and knowledge necessary to...



👍 101 Australian Website Directories - A Detailed Analysis
We looked at 101 Australian Web Directories and subjected them to 37 different tests to determine h...



SEO! What's the G.O.?
SEO (Search Engine Optimisation) aims at making changes to your website to improve its position in ...



Advertise Here At Come On Aussie
Is this the page where I am supposed to convince you that advertising with us is the next best thin...



Australian Advertising
Where would we be without advertising? How on earth would consumers know what to buy? And how would...


Got anything YOU want to add here?

Content Gravy
| Rosewood 4340 QLD |
Call Now
|
Visit Site
Content Gravy is a content marketing agency offering scalable content marketing services for every business type. Boost traffic and generate leads, al...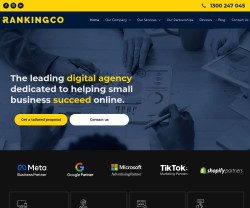 RankingCo
| Woolloongabba 4102 QLD |
Call Now
|
Visit Site
One of the new breed of "Smart" Digital pioneers leveraging World Class AI and years of real world experience to deliver data driven outcome... Digimedia Worx Pty Ltd
| Cleveland 4163 QLD |
Call Now
|
Visit Site
At Digimedia Worx we take pride in delivering exceptionally good value-for-money services. Our philosophy is to provide good honest service and advice...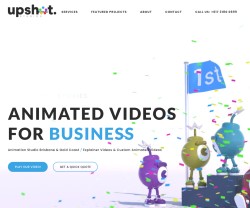 Upshot Studios Pty Ltd
| Burleigh Heads 4220 QLD |
Call Now
|
Visit Site
Our goal is to help you achieve yours. An animated explainer video or custom animated advertisement by us is a powerful tool when used correctly. We ... sitecentre
| Caloundra 4551 QLD |
Call Now
|
Visit Site
sitecentre is an Australian run full-stack marketing agency who has excelled in all areas of digital marketing from website development right through ...
Hello Digital
| New Farm 4005 QLD |
Call Now
|
Visit Site
Hello Digital is a digital marketing agency based in Brisbane, Australia. We specialise in small to medium business marketing, but offer plenty on the...
Marketplace Strategy Solutions
| Geebung 4034 QLD |
Call Now
|
Visit Site
We provide a range of marketing strategies and services to Brisbane companies including design, digital marketing, advertising, media and communicatio...