 MS Premier Detailing
| O'Connor 6163 WA |
Call Now
|
Visit Site
Mr Sheen Premier Detailing provide car detailing and ceramic coating services to the highest standard. Using only high-end Swissvax products you can b... Ceramic Coating Perth
| Perth 6018 WA |
Call Now
|
Visit Site
Ceramic Coating Perth is an industry-leader in ceramic coating cars. With over 10 years' experience, we offer a range of services for high qualit...
GPR Truck Service and Repairs
| Welshpool 6106 WA |
Call Now
|
Visit Site
Since 1986, GPR has been providing transport repair and maintenance services in Perth and Western Australia. Known as one of Western Australia's ...
What About Me?
Content suggestions
for "Vehicle Repairers"...

Australian Vehicle Repairers
This is our collection of all those OTHER marvellous people who help repair our vehicles… ...


Oops! That didn't work out did it?
Oh well... early days :)
Have YOU got something you'd like to add here?
Or maybe you can search for me:)
Search Again...
Automotive Electrics Online
| Beverley 5009 SA |
Call Now
|
Visit Site
We are Australian owned and operated with highly experienced personnel on hand that can answer and assist with any technical questions. Need help with...
RC CAR CARE
| Botany 2019 NSW |
Call Now
|
Visit Site
Professional mobile automotive detailing company servicing the Sydney wide area. Authorised Ceramic Pro Dealer providing premium after market automoti... Vip Car Care
| Fyshwick 2609 ACT |
Call Now
|
Visit Site
VIP Car Care is an Australian owned company. We specialise in mobile car detailing, car tinting, car protection, gas struts and more. We've been ...
Prime Finish
| Oakleigh South 3167 VIC |
Call Now
|
Visit Site
Conveniently located in south east Melbourne, Prime Finish is a premium one-stop car care company offering high end car detailing paint protection win... Bayswater Automotive Service
| Bayswater 3153 VIC |
Call Now
|
Visit Site
Bayswater Automotive Service is a mechanical workshop offering a wide range of vehicle services and repairs for all makes and models. Catering to the...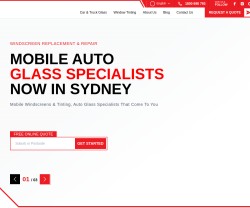 Mobile Windscreens and Tinting
| Edensor Park 2176 NSW |
Call Now
|
Visit Site
Established in 2005 Mobile Windscreens & Tinting has grown from strength to strength by maintaining the highest standard of service and quality as...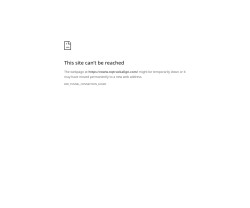 NQ Truck Align Pty Ltd
| Bungalow 4870 QLD |
Call Now
|
Visit Site
Servicing Cairns and North Queensland, we are the top guns in Wheel alignments. Specialising in 4WD, Heavy Vehicles, Buses, Caravans and Motor Homes&l...