What About Me?
Content suggestions
for "Builders"...

👍 101 Australian Website Directories - A Detailed Analysis
We looked at 101 Australian Web Directories and subjected them to 37 different tests to determine h...



Australian Builders
Looking for an Aussie builder to take on a construction job or a rennovation? These people reckon t...


Oops! That didn't work out did it?
Oh well... early days :)
Have YOU got something you'd like to add here?
Or maybe you can search for me:)
Search Again...
Progen Building Group
| North Perth 6000 WA |
Call Now
|
Visit Site
Progen Building Group is a multi-awarded building company with decades of experience in the industry. Based in Perth, Western Australia, we specialis...
Narangba Timbers
| Narangba 4504 QLD |
Call Now
|
Visit Site
Narangba Timbers have all your timber supply needs covered in Brisbane. In stock - a massive range of quality timber including fencing timber, decking...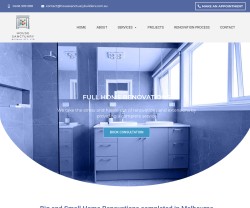 House Sanctuary Builders
| Oakleigh South 3167 VIC |
Call Now
|
Visit Site
Our company motto: Your House Your Sanctuary is the foundation of our company. Given our extensive house renovators industry experience, we fully comp...
Coastline Air Conditioning
| Forresters Beach 2260 NSW |
Call Now
|
Visit Site
Coastline Air is your Air Conditioning Installation and Repair specialist based on the Central Coast. We provide air conditioning solutions to the Cen...
TC Interiors
| Adelaide 5000 SA |
Call Now
|
Visit Site
TC Interiors is a family owned business that has been servicing the Adelaide region since 1990. With over 30 years experience, TC interiors prides its... Jackson Dwellings
| Gisborne 3437 VIC |
Call Now
|
Visit Site
Jackson Dwellings is a luxury home builder that understands the frustration that individuals can encounter and has created a process that makes the en...