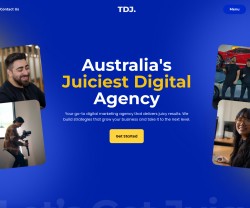 The Digital Juice Pty Ltd
| Melbourne 3000 VIC |
Call Now
|
Visit Site
We are a full-service digital-first marketing agency based in the heart of Melbourne's CBD. Our team builds and establishes online presences for ...
Video Outcomes
| Essendon 3040 VIC |
Call Now
|
Visit Site
Video Outcomes is a Melbourne based digital marketing consultancy with expertise in search engine optimisation (SEO), video production, video based PP...
Adam Nichani
| Wollert 3750 VIC |
Call Now
|
Visit Site
Do you use a digital agency but struggle to see the value they provide? Talk to Digital Marketing Coach Adam Nichani! He will show you how to get retu...
What About Me?
Content suggestions
for "advertising"...

Aspiring Career Options for a Marketing Degree Holder
Simply put, getting a master of marketing degree can give you the skills and knowledge necessary to...



👍 101 Australian Website Directories - A Detailed Analysis
We looked at 101 Australian Web Directories and subjected them to 37 different tests to determine h...



SEO! What's the G.O.?
SEO (Search Engine Optimisation) aims at making changes to your website to improve its position in ...



Advertise Here At Come On Aussie
Is this the page where I am supposed to convince you that advertising with us is the next best thin...



Australian Advertising
Where would we be without advertising? How on earth would consumers know what to buy? And how would...


Got anything YOU want to add here?

Results Formula Social
| St Kilda East 3183 VIC |
Call Now
|
Visit Site
Results Formula Social is a digital agency based in Melbourne, Australia offering a variety of different Facebook and LinkedIn related services includ...
Neptune Drone Photography
| Fairfield 3078 VIC |
Call Now
|
Visit Site
We are Neptune Design, all in one digital marketing services perfect for small business owners looking to combine lots of items into one whether you n...
Creswick Creative
| Yarraville 3013 VIC |
Call Now
|
Visit Site
Creswick Creative is one of the most experienced and leading providers of video production in Melbourne. With a complete in-house team of videographer... Simply Merchandise
| WOLLERT 3750 VIC |
Call Now
|
Visit Site
The largest range of branded business merchandise and promotional products at the cheapest prices, guaranteed. If you find a cheaper price elsewhere f...
Webcasting
| Brunswick 3056 VIC |
Call Now
|
Visit Site
Event live streaming service that never fails put your next event on a global stage with world class stability....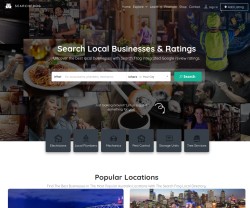 Search Frog Local Directory
| Pakenham 3810 VIC |
Call Now
|
Visit Site
Find local businesses or create a listing and leap ahead of the competition with the Search Frog local business directory. Why should Search Frog be ...
Multiply Digital Marketing
| Southbank 3006 VIC |
Call Now
|
Visit Site
We're an inbound digital marketing agency in Melbourne, specialising in marketing that delivers results. We only measure the things that count, l...
Redmond Digital Marketing
| Frankston 3199 VIC |
Call Now
|
Visit Site
Redmond digital marketing is your premier digital agency. We specialize in Search engine optimization, Google AdWords, and online video marketing. Wit...
align.me
| Melbourne 3004 VIC |
Call Now
|
Visit Site
align.me helps to align your sales and marketing to the way businesses buy. We offer consulting and training for your business. To find out more conta...
Akvitek
| Carnegie 3163 VIC |
Call Now
|
Visit Site
Akvitek is an inbound digital marketing company specialising in web design, search engine optimisation, reputation management based in South-East Melb...
Flags and Canopies Australia
| Melbourne 3000 VIC |
Call Now
|
Visit Site
Flags and Canopies Australia offer the very best in Printed Promotional Products. Specialising in the production of printed marquees, printed teardrop...
Admation
| East Melbourne 3002 VIC |
Call Now
|
Visit Site
Admation is an online approval workflow and marketing project management software for ad agencies and marketing teams. Admation modules and key featur...